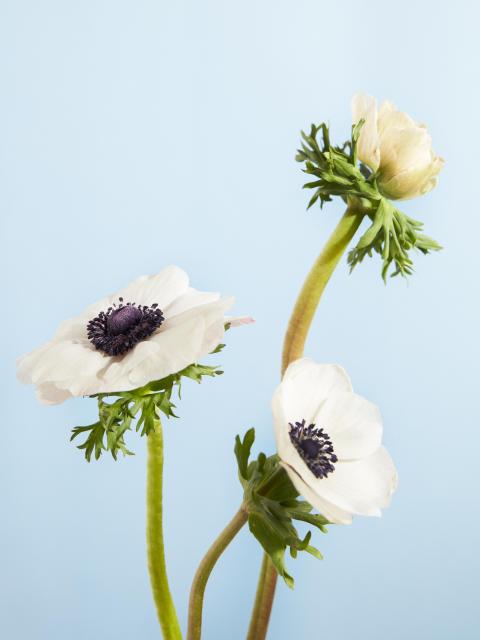 Anemone
This stylish, open-hearted spring flower is unstoppable — it carries on growing in the vase. That's lucky, though, because you can never have too much persistence and dedication, both symbolic meanings of the anemone. 
---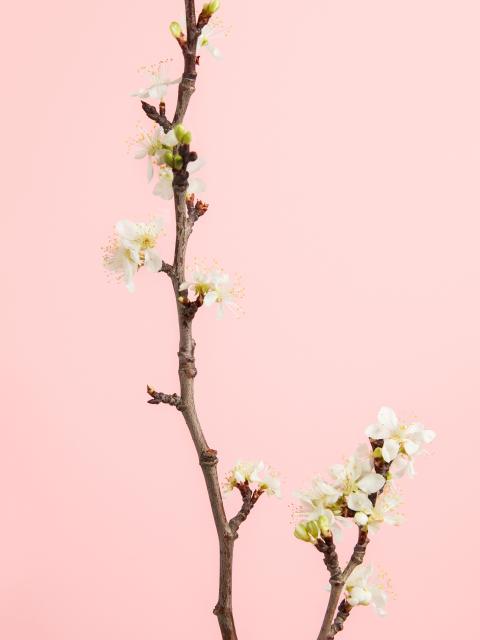 Blossom
The longer you look at blossom, the more beautiful it becomes. The combination of the rough textured branch and the romantic, delicate flowers is intriguing and creates an unusual aesthetic. It's simultaneously beautiful, strong and vulnerable, just like spring.
---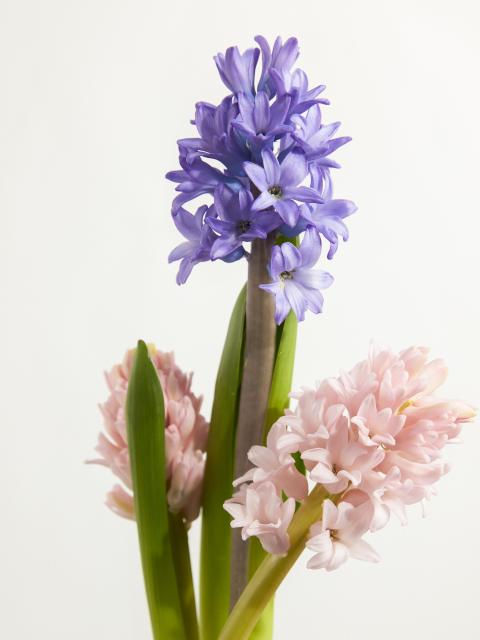 Hyacinth
The small curly flowers of hyacinth wriggle with delight when they feel the first spring rays of sunshine. In thanks, they give off a beautiful fragrance. The blooms carry you into spring with white, red, yellow, pink, purple, orange or green.
---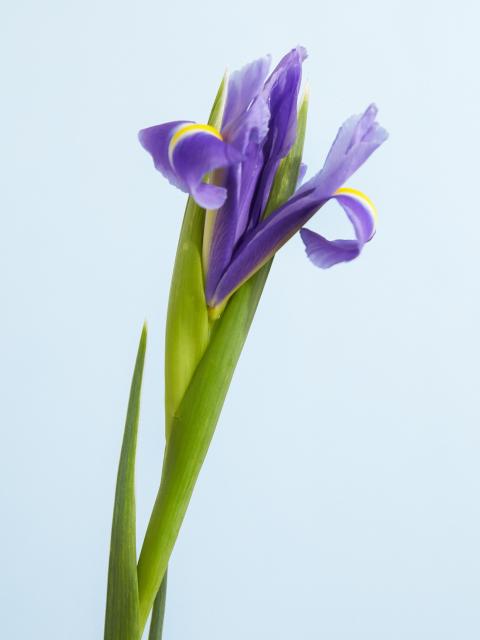 Iris
A mysterious trio of petals in remarkable colours — there's something magical about the iris. It's named after the goddess of the rainbow, and wakes you up for spring.
---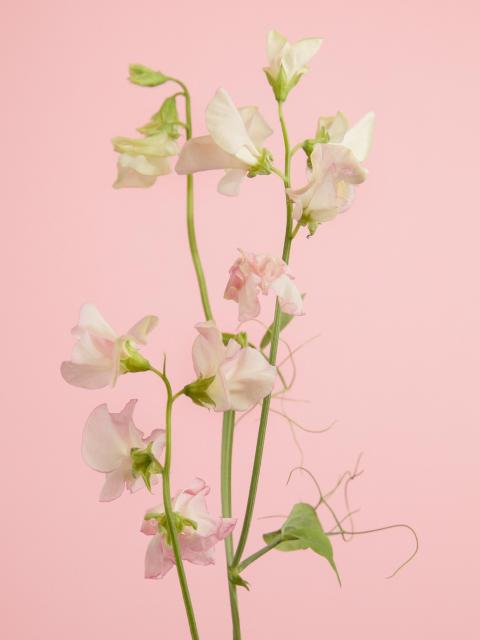 Lathyrus
We can see why Lathyrus is so popular: the petals speak to the imagination with their deep contrasting colours, their perfect transitions from dark to light and the delicate overall aesthetic. It also gives off an gorgeous intense fragrance, filling your home with seductive scents as well as beauty.
---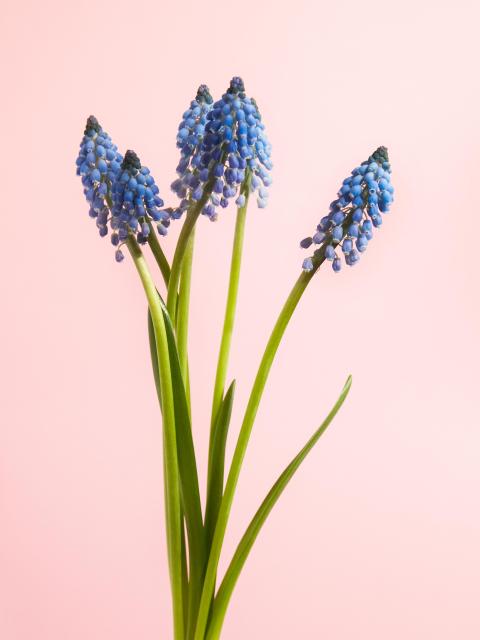 Muscari
Blue, purple, violet — there are few flowers that have such a distinctive colour as muscari. Its tiny trumpets encourage the world to awaken from their hibernation and get ready for a new spring start. 
---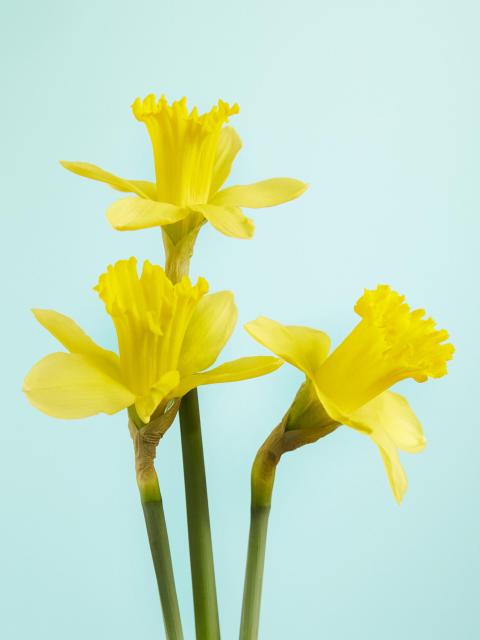 Narcissus
Daffodils trumpet the arrival of spring. In bright yellow, or combined with white or a fresh pink, they put on a bright and cheerful display. Find them large or small, with leaves or bare-stemmed, and scented or unscented. 
---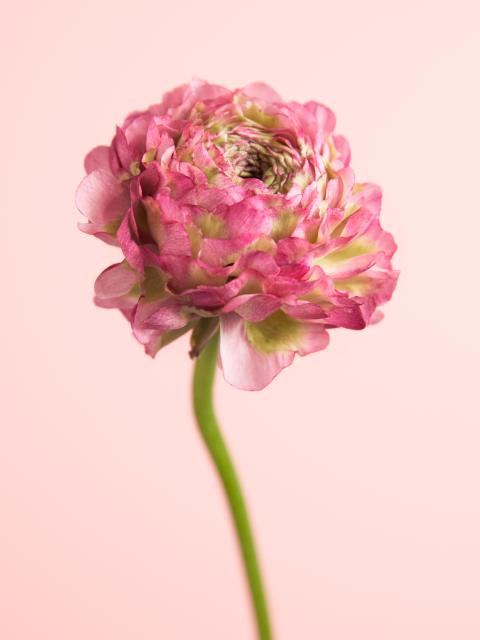 Ranunculus
Ranunculus symbolises charm. The shyly flirtatious flower opens its petals one by one, revealing its dark, warm heart. The bloom is very popular on Instagram, where mono-flower bouquets turn heads and steal hearts.
---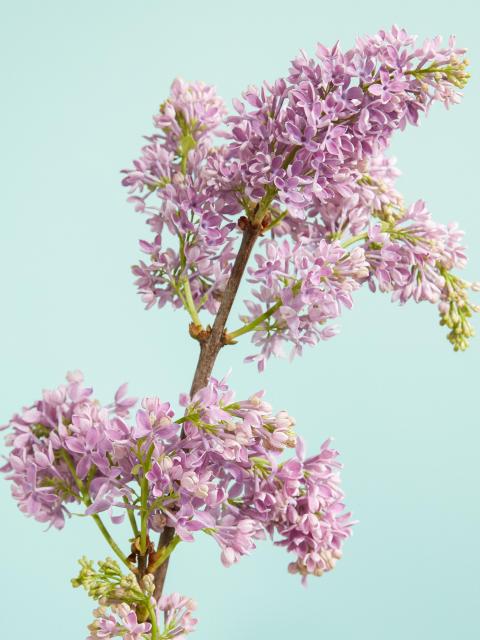 Lilac
These clusters of tiny elegant flowers lend a dreamy feel to spring. Lilac is bursting with romance — luckily this is the best time of year to fall in love. The plant is a member of the olive family and the proud flowers look beautiful in a spring bouquet.
---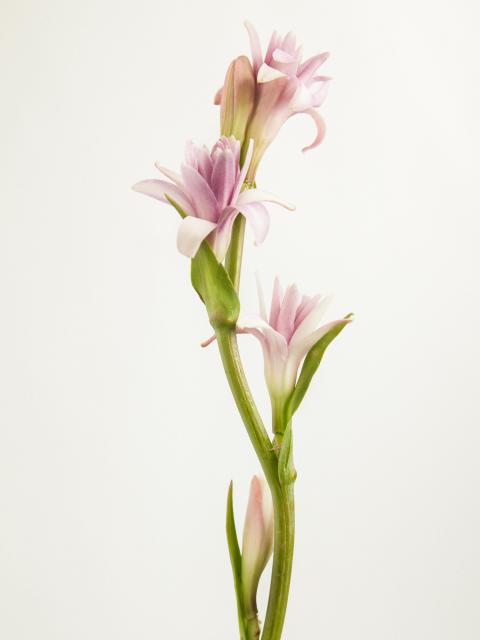 Tuberose
If you place a couple of tuberose in a vase in the evening, your living room will be bursting with fresh fragrance by the next morning. This slender lady is a real temptress, who seduces you with sweet scents. Close your eyes and let your nose lead you to spring.
---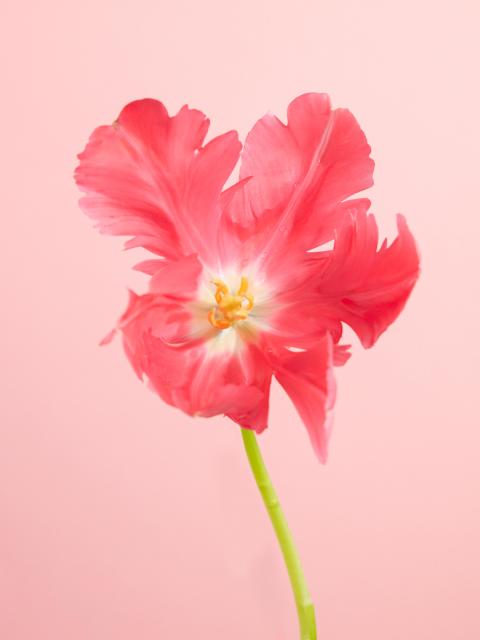 Tulip
400 years ago, giving someone a tulip was like handing them a priceless treasure. In those days, the tulip was incredibly popular, and could be bought and sold in exchange for whole canalside houses in Amsterdam. Today, what the tulip has lost in value, it has only gained in happiness and joy. 
---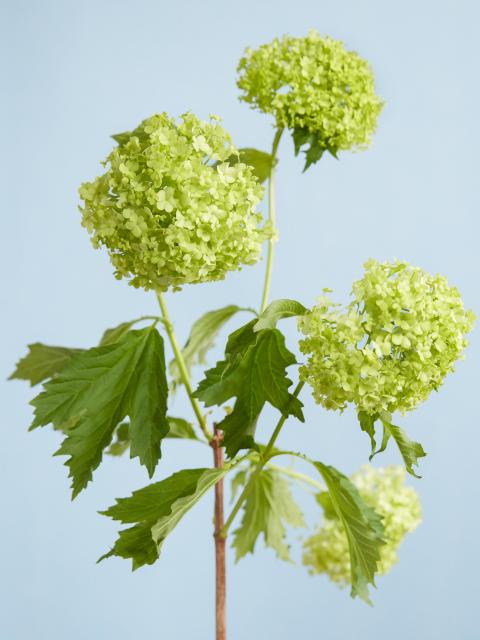 Viburnum
The globe-shaped sprays of viburnum really get you excited for spring. The flower's nickname of 'snowball' doesn't mean a return to cold weather — it luckily only relates to the round shape.
---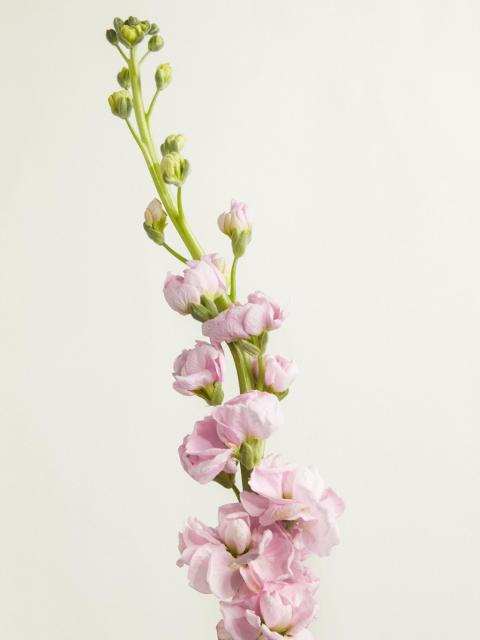 Stock
Stock makes a good impression with even a single stem. It first bewitches with its sweet fragrance, and then captivates with its vibrant colours. It's no surprise that the Chinese declared it an eternal beauty.
---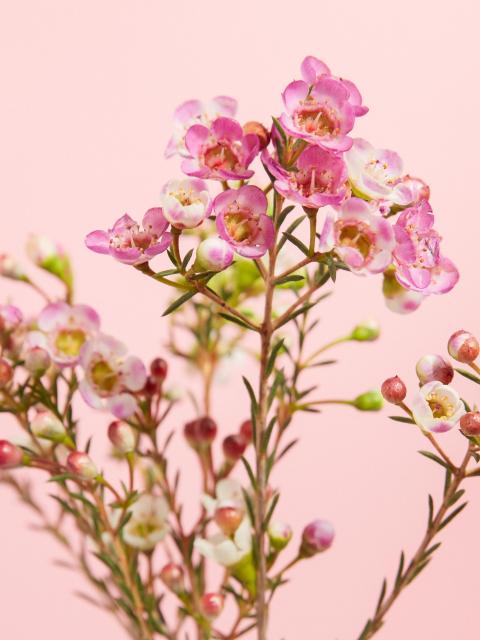 Waxflower
Often mistaken for lavender or rosemary, the waxflower is an intriguing bloom. It blossoms in large quantities, is packed with fragrant oils, but the overall aesthetic is still so airy that the flower floats happily through the spring season. 
---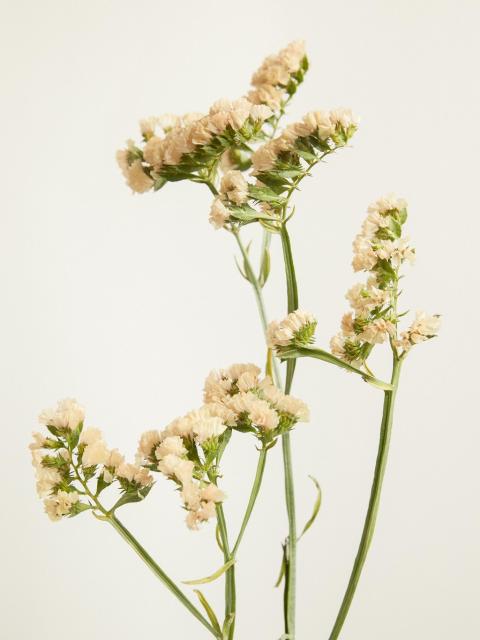 Limonium 
You may not recognise the name, but Limonium was an extremely popular dried flower in the '80s. This year, the flower is back again, fitting perfectly with the trending vintage Laura Ashley lifestyle. We just can't keep our eyes of the paper-like petals. 
---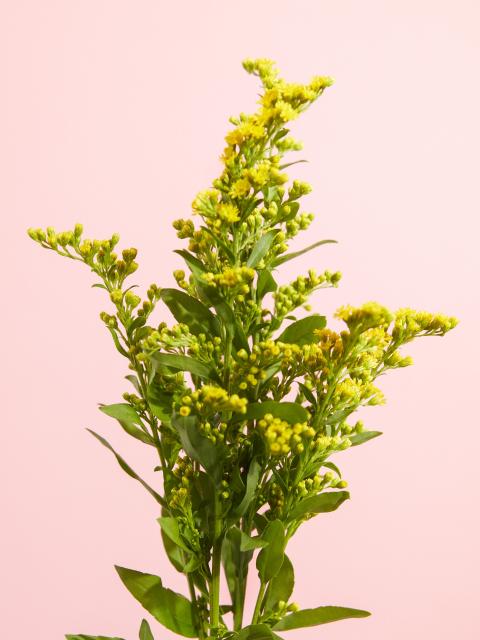 Solidago
Enjoy spring in all its green and yellow fullness. Solidago's green stem ends in fabulous yellow plumes with sweet-smelling petals. The various shades of yellow herald the arrival of warm days, and are traditionally used for dye and medicine, healing wounds and curing kidney complaints.
---
MORE INSPIRATION
Choose your favourite flowers and place them in your sweetest, most spring-like vase. We'd love to see how you're inspired to get creative! Share it with us on Facebook or Instagram with the hashtag #funnyhowflowersdothat.