You will need:
Sticks in two lengths

A cheerful sunflower

A glass ball

Elastic bands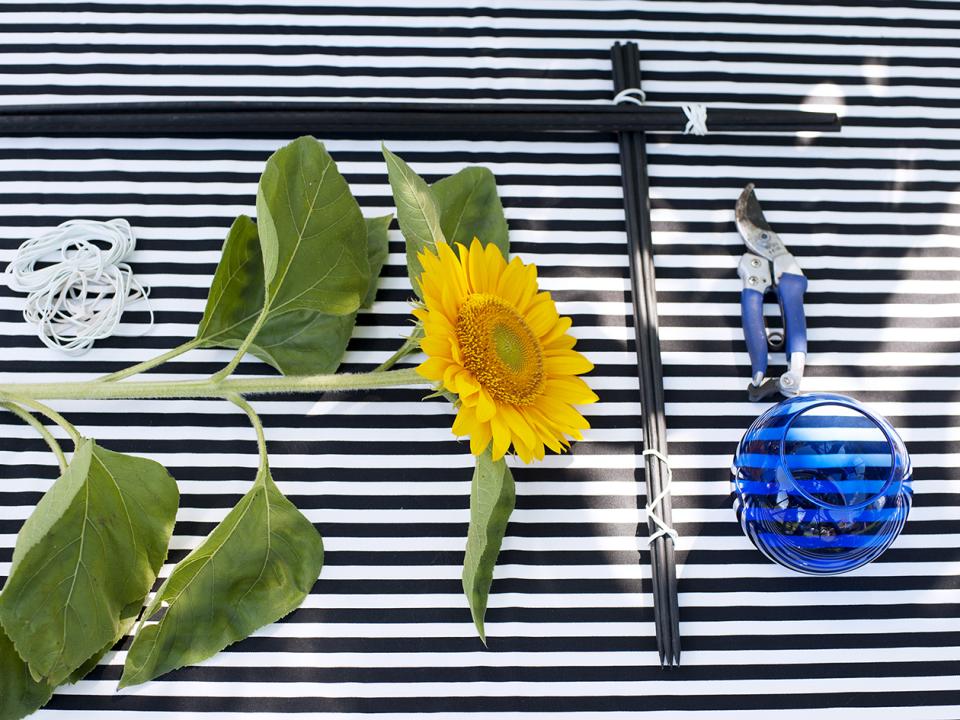 How to make it
When you start building, you might feel like you'll be completely tangled up within five minutes. But actually, it`s not that complicated. 
Step 1:
Cut a total of 12 ribs per cube, each of the same length. Cut 2 extra sticks for the small cube.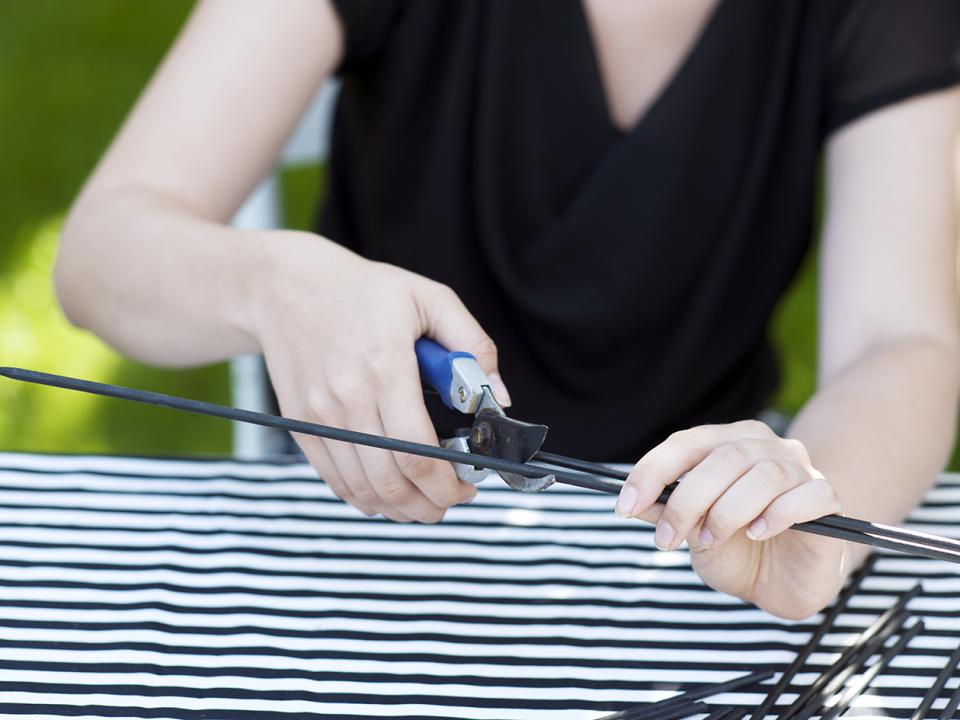 Step 2:
Join the cubes' ribs to one another using elastic bands. Join the two cubes together using 4 elastic bands.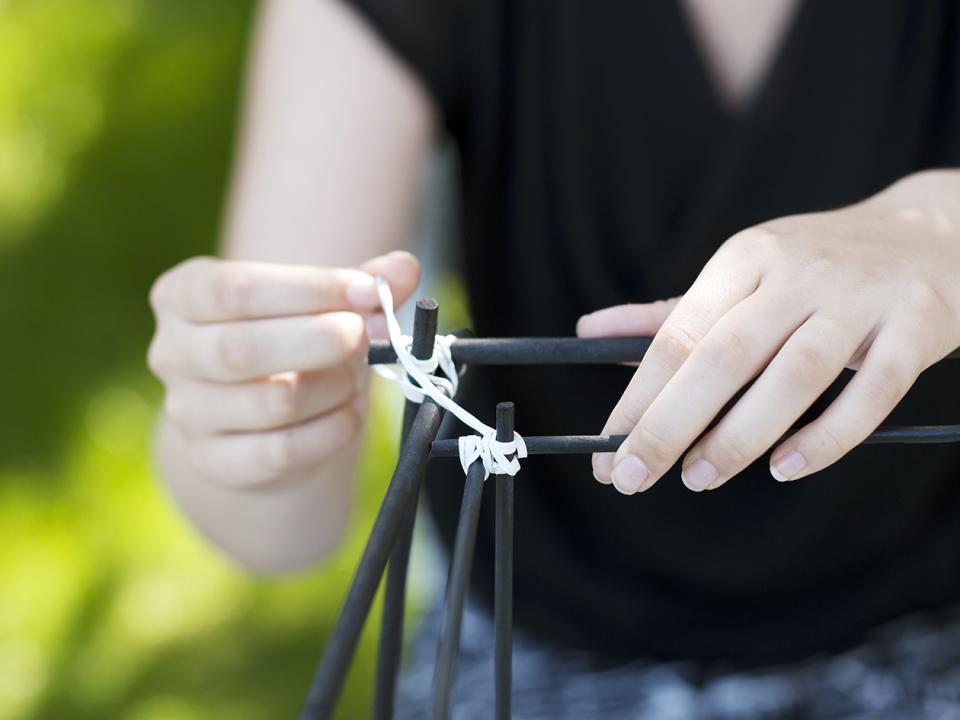 Step 3:
Finally, attach the two extra sticks to the bottom of the small cube on which the glass ball will be placed. Add water, the flower and your work is complete.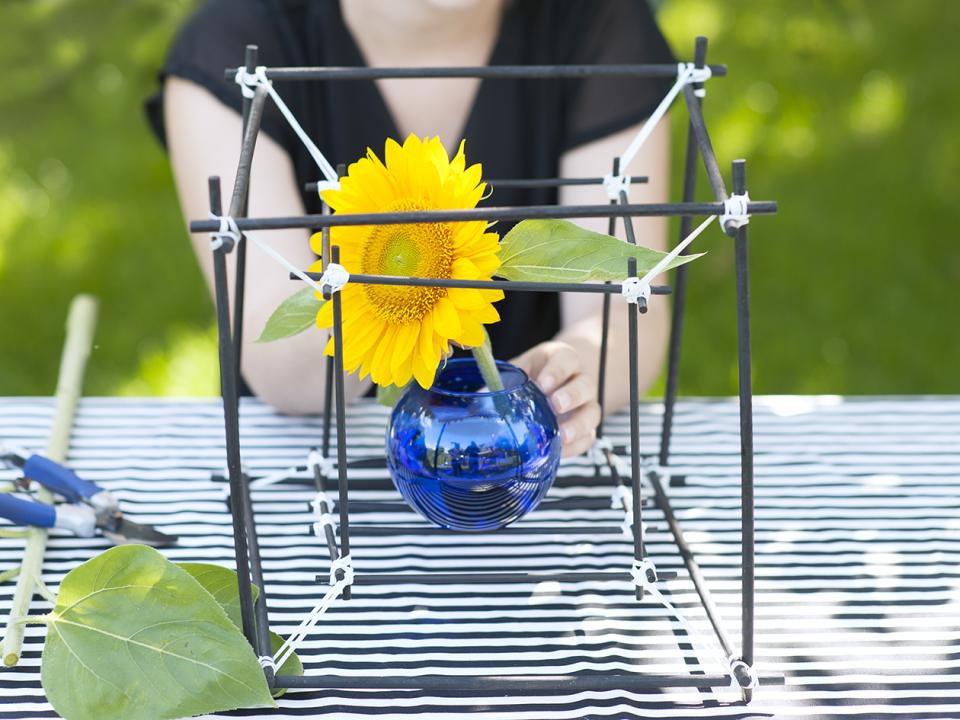 For variety
You could use coloured elastic bands, different flowers or choose a glass ball in a different colour. In other words: personalise the mobile the way you want it.