CRAZY ILLUSIONS STYLE TREND
This season is inspired by the Crazy Illusions style trend. This is all about striking, colourful and playful combinations. What for? To transport us all somewhere different, away from our often-boring reality. 
Fantasy and reality come together in this great DIY project. It creates a happy, exuberant atmosphere - perfect for relaxing and reflecting on life in these challenging times. This flower chandelier is great for displaying beautiful flowers which make you think of other places. We used lilies, which are part of our Trend Collection.
YOU WILL NEED
Various glassware - a mix of old and new pieces is ideal
Transparent construction adhesive (for glass and other materials)
Sturdy rope
Beautiful flowers (we chose tulips, carnations and lilies)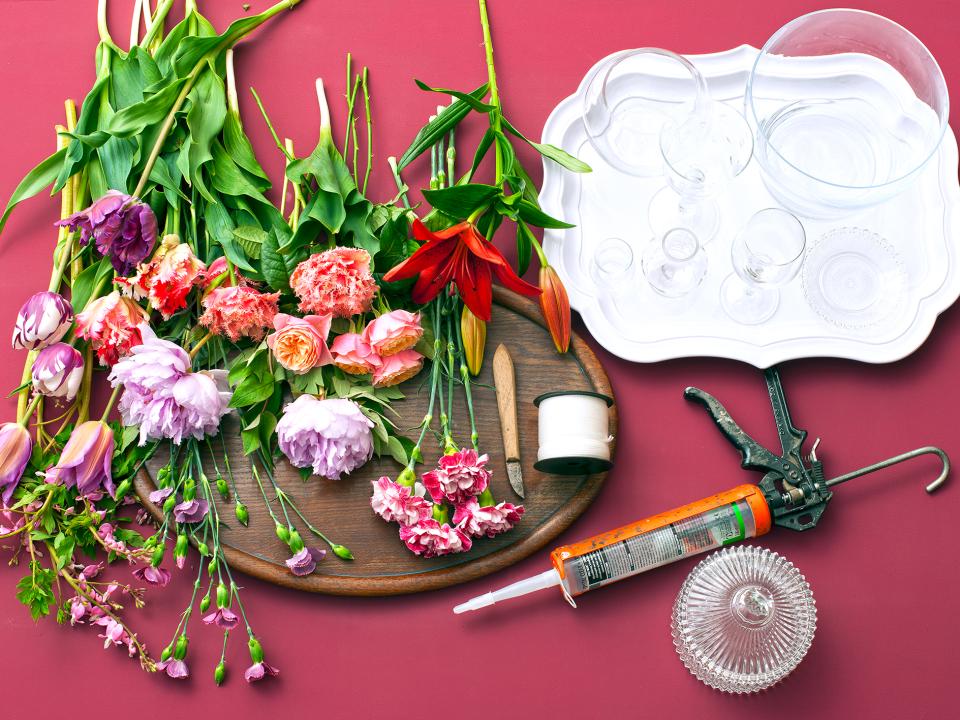 HOW TO MAKE IT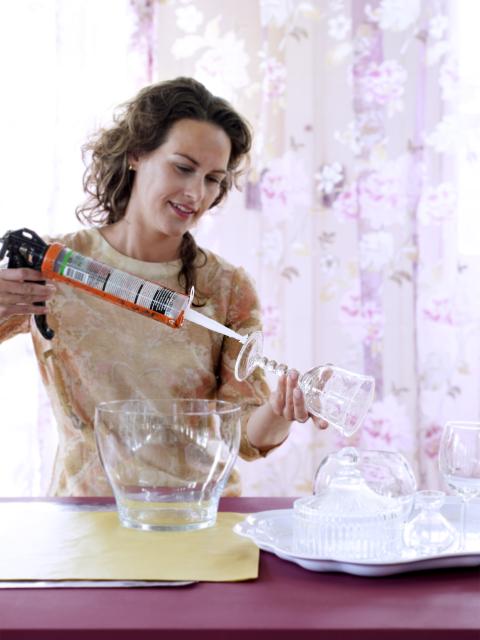 STEP 1
Stack the glass jars together so that it starts to look like a chandelier. Play with the shapes until you find one that really appeals to you. Be creative but don't get too complicated, to ensure sure your chandelier remains stable.
STEP 2
Glue the glass together with the construction adhesive and let it dry as indicated on the instructions. As you can see, we used an old vase and a wine glass.
---
STEP 3
Tie the rope at three points so that the chandelier can be straightened while its hanging. The principle is similar to that of the macramé pendant. Use a strong rope and make sure that the weight of the chandelier won't pull the knots loose. 
---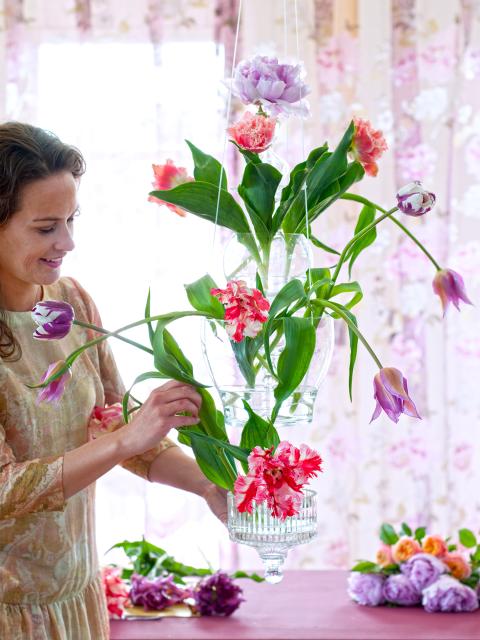 STEP 4 Fill the glass with water and insert the flowers.
We'd love to see how you're inspired by Crazy Illusions! Share it with us on Facebook or Instagram with the hashtag #funnyhowflowersdothat.