New style Easter brunch: free and happy flowers
Delicate, fresh and guaranteed chick-free: you can turn your brunch table into a spring festival with transparent glassware. Loosely divide whimsical flowers like parrot tulips, hyacinths and nerines combined with some grasses between various vases. Natural, surprising and beautiful - take a seat!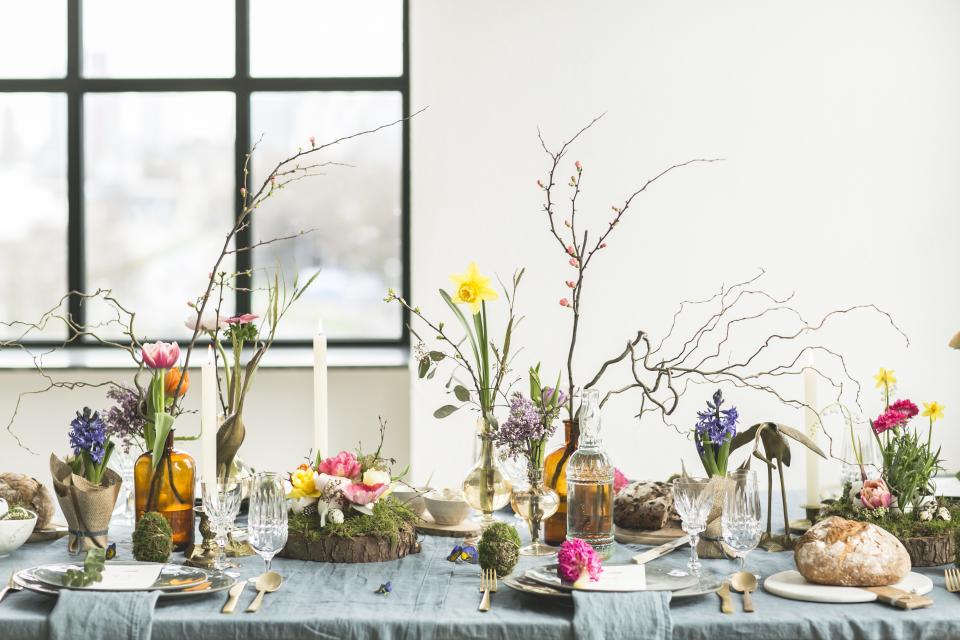 Celebrate a happy Easter with happy flowers!
If you have the time and inclination to spend an hour or so on crafting, you can get your fill with this gorgeous DIY centrepiece for Easter, Eggnog with a floral twist, or even something to keep the little ones busy by decorating their own Easter eggs. And finishing touches are a must - create the most beautiful Easter brunch table and floral menus to match.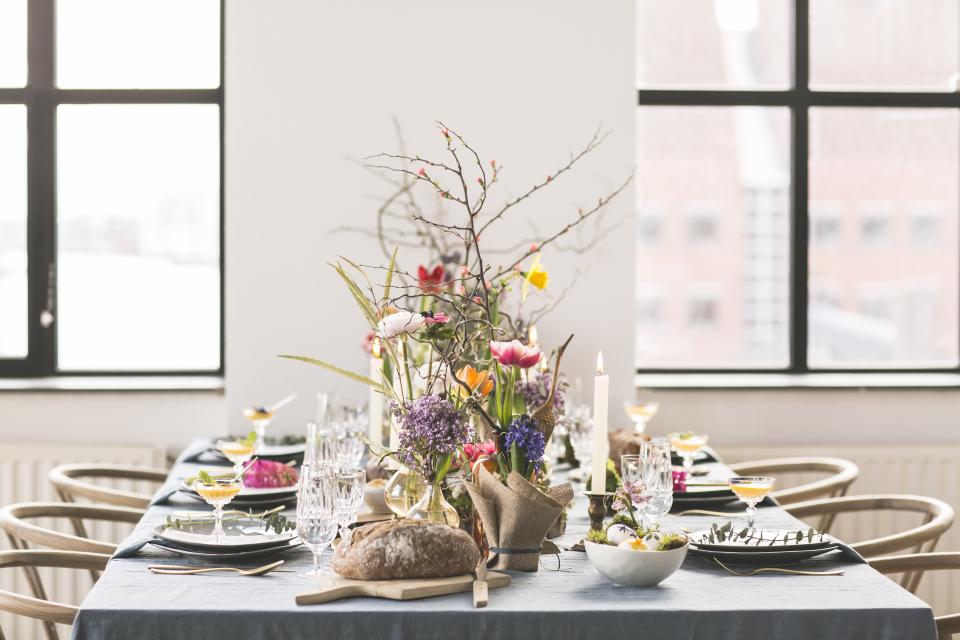 An elegant table display 
Think of a linen tablecloth and ceramic tableware in shades of grey, a gold-plated cutlery and trays of wood. Let spring flowers add a beautiful brightness! Or for other special occasions over the Easter holidays, why not throw a spectacular hanami brunch full of tradition and flair. 
Happy Easter!