Flower crowns for the cutest kids photos
Embrace your inner flower child
In the spring we replace winter coats with airy outfits, woolly socks are replaced by bare feet, and our hair swing free without being trapped in a hat. We go out in the country, into fields of flowers to enjoy picnics that can last all afternoon. The finishing touch? Lasting memories that show the delight of fine spring days: snapshots of spontaneous and transitory moments wrapped in flowers.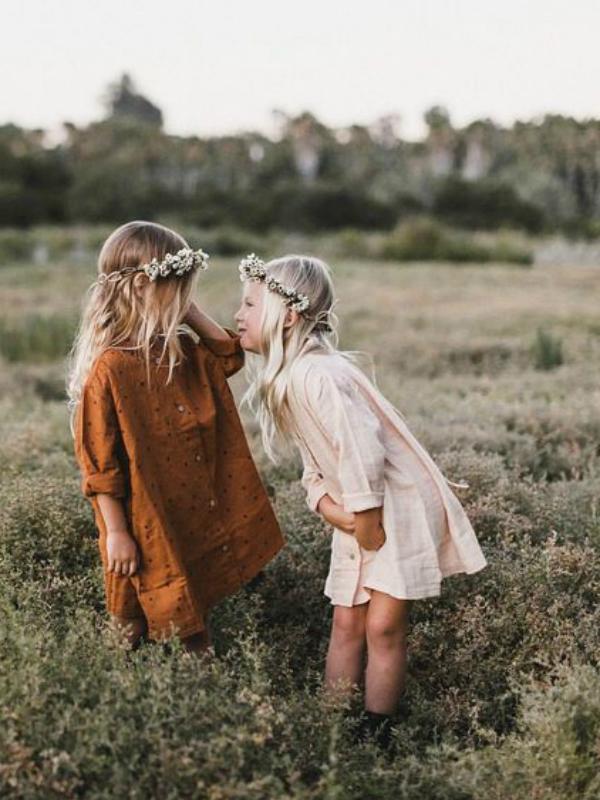 That deserves a flower crown
Photographs of your children always strike a chord. The way in which they resemble you and your partner, yet their own character coming through more and more. The mischievous smiles, faces ready to be washed and loving arms held high melt every father or mother's heart. Such an adorable head needs a crown made of spring flowers. Colourful creations with daffodils, hyacinths and ranunculus, finished with gysophila and eucalyptus leaves. What a picture!
---
From simplicity to crowning glory
It's very easy to make a flower crown like this. Some ribbon, green florist's tape, wire and fresh spring flowers are all the ingredients you need for some stunning headgear. It doesn't need to be neat and tidy - the casual look is what totally makes the bohemian vibe. You can almost feel the grass between your toes!
Never take it off
Will you go for a simple string of delicate flowers, or will you opt for a big craft project on a fun Sunday afternoon? There's no such thing as being overdressed, according to Oscar Wilde. So your little person can wear this flower crown both as a flower girl, and on a normal Sunday as an adornment to complement their favourite Sunday outfit. Why not?