Cymbidium
The cymbidium originates from the tropical regions of Nepal, Vietnam, Taiwan, Australia and the Himalayas, where it lives amidst rocks, leaves and tree trunks. Definitely a survivor!
Leucospermum
This remarkable pincushion was not native to Australia, but is widely produced there nowadays. it's quite likely you've placed a Leucospermum with a visa in your vase!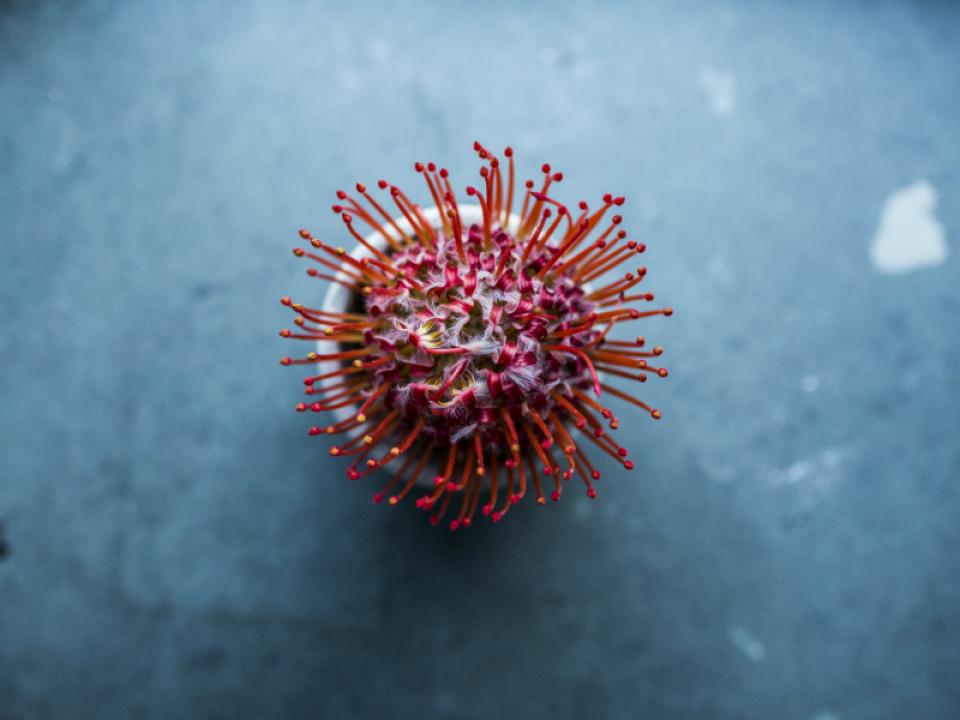 Kangaroo paw
Australia's national flower, the kangaroo paw or Anigozanthos, is mainly used here is a cut flower in bouquets and not as a plant. The kangaroo paw grows on the most varied soil types in Australia. That explained the name: Anigozanthos is derived from the Greek words anises = uneven and anthos = flower.