Michael Michalsky's chrysanthemum skull
Fashion designer's astonishing edgy chrysanthemum object
The German fashion designer Michael Michalsky proves with his chrysanthemum skull, that flowers can also be edgy.
A skull made from chrysanthemums
During the StyleNite in Berlin in 2012 the designer used two gigantic skulls as decoration for his fashion show. A whole team of florists, under the guidance of top florist Björn Kroner, used 5,600 chrysanthemums per skull in a range of shapes and colours. The colourful style object was such a success that it was temporarily available in a smaller version, at Fleurop in Germany.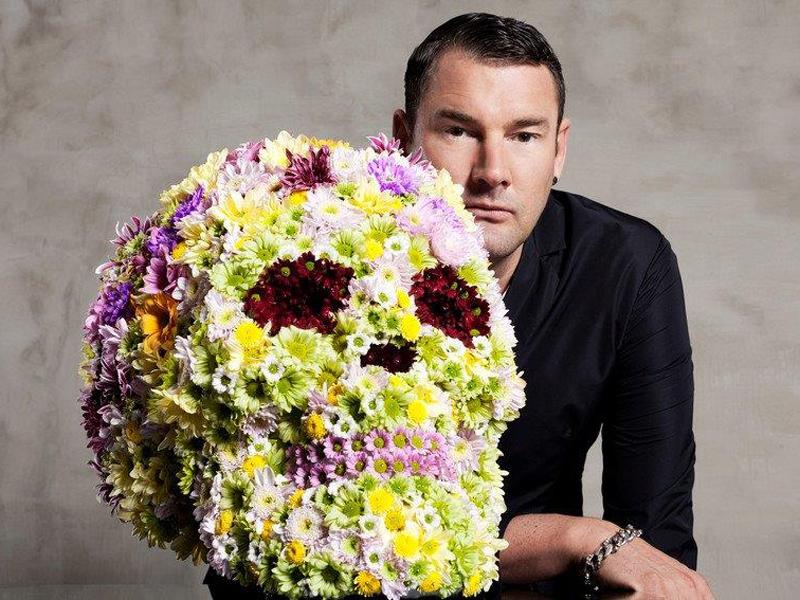 Chrysanthemum: the flower which will astonish you
The chrysanthemum skulls not only astonished the fashion public. Michael Michalsky also found himself looking at the chrysanthemum in a different way: "I think chrysanthemum is one of the most interesting flowers. It's not so traditional and not as burdened by meaning as other flowers are, so it's really capable of surprising you. I was stunned to see how many varieties are available."
Long lasting and robust
The chrysanthemum skull not only showed how lovely and versatile the chrysanthemum is, but also that the flower is robust and long lasting (up to three weeks!). Not only worked into a skull but naturally also in your home in a vase.
Want to know more about the chrysanthemum? Read more about the chrysanthemum in the flower guide.
You can find out more about the designer on the Michael Michalsky site.