Must-have: earrnings inspired by sunflower seeds
Nature hangs from your ears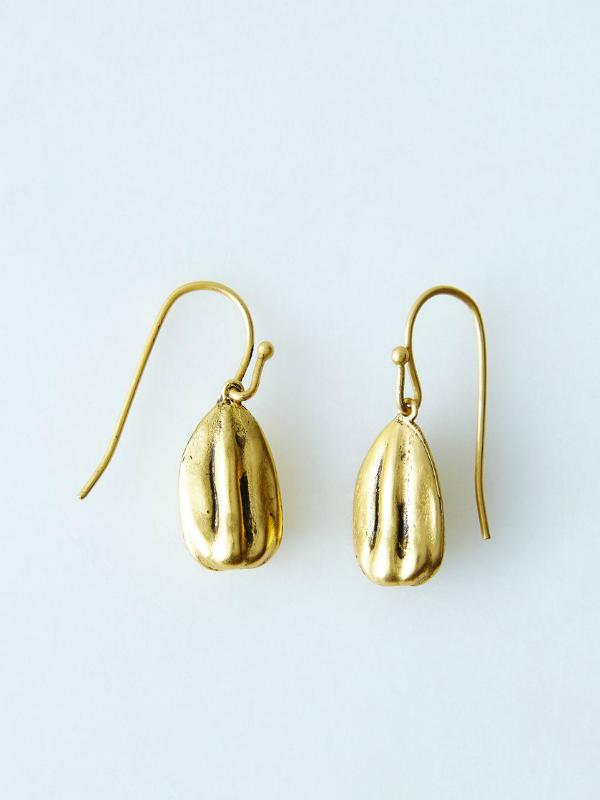 Inspired by nature
Designer Janet Mavec was inspired by sunflower seeds from her own garden. She was intrigued by the tiny things that are usually overlooked or discarded. By casting a single sunflower seed in brass with an antique gold finish, Janet Mavec has stopped the transience of life and captured it in an unusual piece of jewellery. 
For everyday use
The small dangling earrings are perfect for both everyday use and as eveningwear. The antique look lends a bit more pizazz to any outfit. And your radiant smile will definitely contribute to that!
The brass earrings with antique gold finish can be bought here.
Photography by Rocky Luten and James Ransom via food52.com