From Instagram to insta-fame
In 2014, when Mike and Darroch had been together for a couple of years, interior designer Mike started making more and more trips to the farmers market to buy flowers. It gave him something creative to do with his hands. What he created so appealed to Darroch, a photographer, that he captured those floral works of art and published them on their Instagram account. It soon became clear that he wasn't the only one who was impressed by Mike's floral creations. There were increasing numbers of likes, followers and requests to decorate parties and weddings. Instagram became insta-fame. And so the couple fulfilled a long-held dream and started a business together: Putnam & Putnam.
Williamsburg, Brooklyn
Three years later. Somewhere in a studio in Williamsburg, Brooklyn, they're working hard on an installation. A team of people dressed in black are creating an artwork out of flowers for Sarah Seven, wedding dress designer. Under the supervising gaze of Mike and Darroch Putnam practiced but careful hands are working on the theme of 'dark romance'. The end-result is a perfect example of the men's work. 
Romantic and opulent
Mike: "We describe our style as opulent and romantic. Our favourite flower is therefore the classic rose, preferably in powdery shades, with a brownish, warm undertone. It reminds us of old Dutch Masters and Flemish paintings. Depending on the season, we also like to use ranunculus, poppies, lathyrus and dahlias in the fall. There's so much romance in the colours and the flowers that we select."
"We describe our style as opulent and romantic. Our favourite flower is therefore the classic rose, preferably in powdery shades, with a brownish, warm undertone."
Flowers as the starting point
Mike: "In our work with flowers we also see ourselves as designers who think carefully about space. When we are creating an installation - our speciality - we think carefully about how the client uses that space and how we can transform a space. It's not just about aesthetics, but about how someone genuinely changes when they enter the room. Our starting point is also always the flowers that we're going to use. Then the design really grows in an organic way, based on the space and the material that we're using."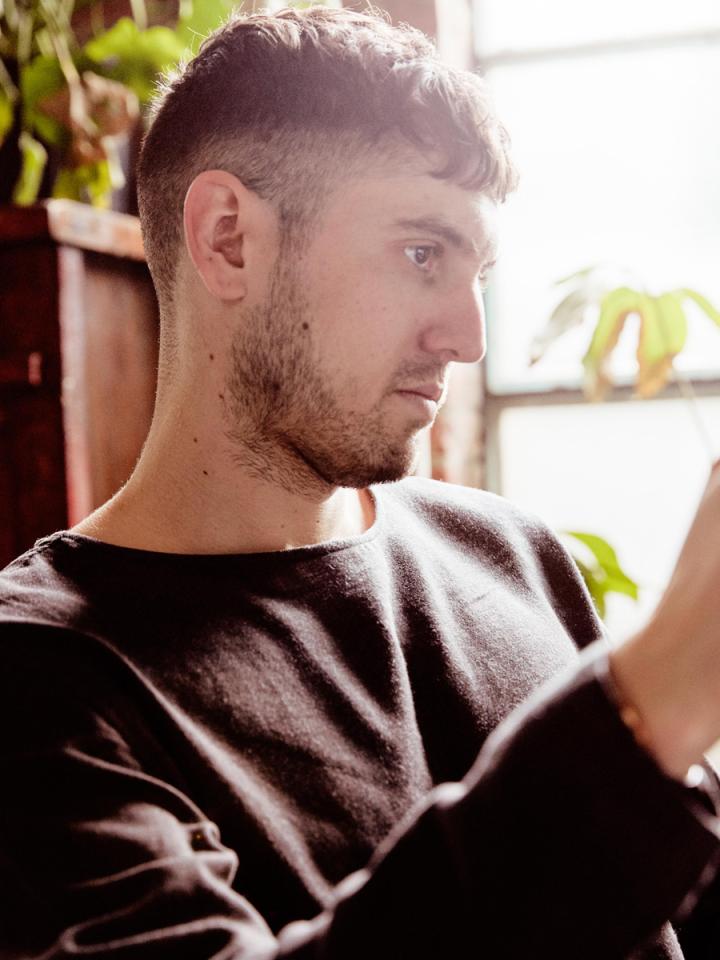 Inspiration is everywhere
Darroch: "We find inspiration everywhere. Architecture, interior design and fashion play an enormously big role in our work. Sometimes clients give us a photo of a painting by Renoir or a Pink Floyd album sleeve as inspiration for an assignment. It's great when people have so much trust in you and you are given so much freedom to design a floral arrangement or installation."
New York weddings and other work
Darroch: "Alongside installations, weddings play a very important role in our work. Here in New York a lot of money is spent on weddings, big celebrations. We are catering to ever-larger events - that's become an important part of our business. We are also focusing on more creative work, such as with fashion designers for editorial photo shoots or interesting things for magazines." Putnam & Putnam has already worked with Cartier, Harpers Bazaar and Vogue amongst others.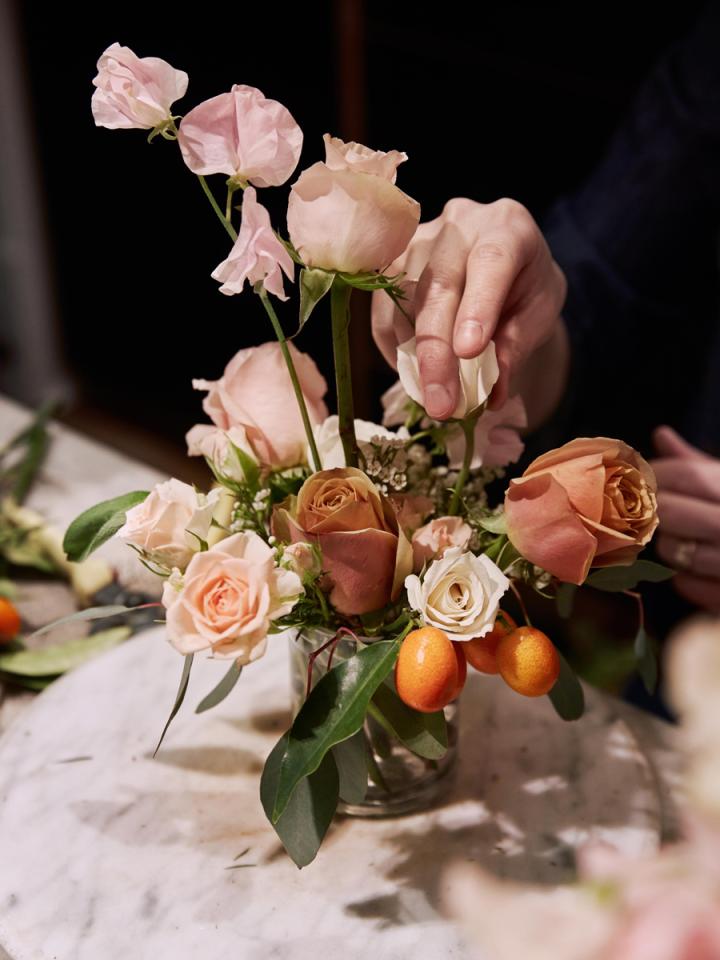 Teamwork and shared tastes
The collaboration between the men is well-organised. Mike acts as the lead creative and in that role he creates all the designs, whilst Darroch deals with the logistics, photography and commercial side of the business. They thereby share tastes, a sense of style and a flawless eye for detail. Add to that a tight-knit, passionate team and you have the recipe for beautiful work and success. Alongside the studio in Brooklyn where the larger projects are created, Putnam & Putnam also have a shop on 5th Avenue in Manhattan where you can buy a truly phenomenal bouquet. 
Scented candles
Alongside flowers, the shop recently also introduced exclusive scented candles; a collection designed by Darroch and Mike and based on flowers, plants and herbs. Darroch: "With this we are developing increasingly into a lifestyle brand. The candles allow us to translate our fantastic floral arrangements into products. It took about a year to develop the fragrances, because we're very picky, but it was a fun process." The candles obviously feature the fragrance of roses, but also scents like orange blossom, mint, figleaf, marigold, moss and geranium.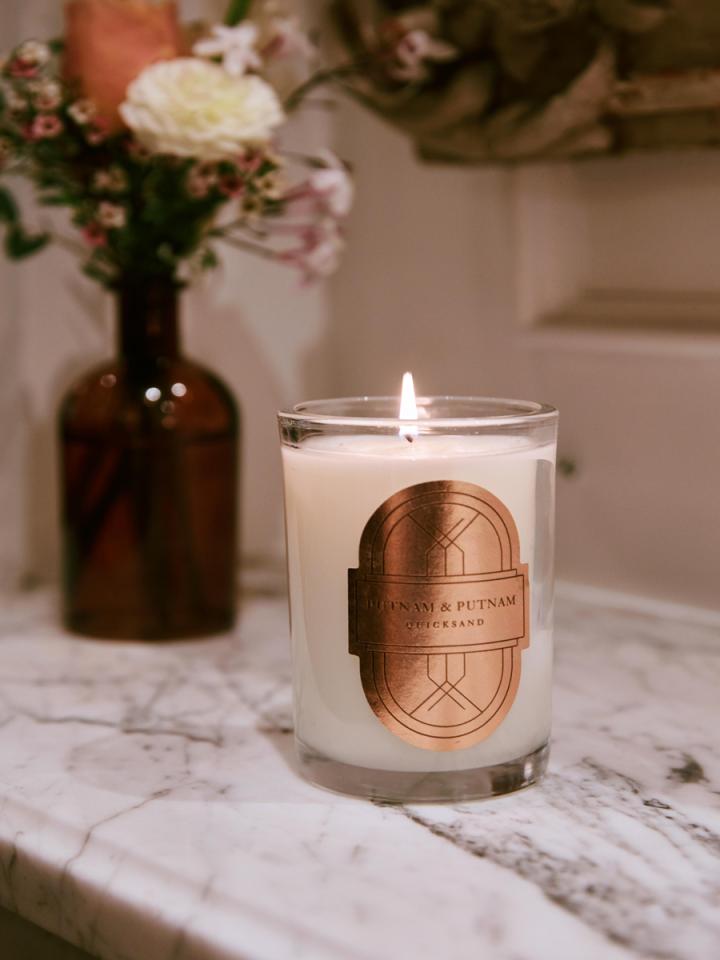 Flower colour guide
Another new development: the men will be publishing a book in the autumn of 2018 through the Phaidon publishing house. Mike: "For the book we photographed 500 flower shops in the form of portraits. We thereby chose colours, and then flowers in that colour. It's going to be a Putnam & Putnam flower colour guide, because colour plays such an important role in our work. The book is very handy for fashion designers, wedding planners, painters, gardeners and set designers: everyone will be able to use this book. It's a very cool project - our most important one at the moment."
"Our book is going to be a Putnam & Putnam flower colour guide, because colour plays such an important role in our work."
And one final thought
Darroch: "Doing things we've never done before, interesting things, is very important for us. That's why we also produce free work, for our portfolio, as inspiration. We feel very lucky to be running a creative business. To be able to create something original, something new and to be able to share that with the world. Almost every day is pretty amazing."
More about these men
Watch our video if you want to know more about Putnam & Putnam.