Inspiration
If they're not being used for food, flowers also like to serve as inspiration. Because they are beautiful, aren't they? Chefs and bakers look at their shapes, colours and smells and replicate them using other ingredients. And who could argue with that?
Favourites
What are the real favourites in the kitchen? We found out for you and came up with three flowers.
*One thing we should mention: edible flowers are produced in a special way so that they're suitable for human consumption. The (cut) flowers and plants that you can buy in the shops are not suitable for human consumption.
Rose
The Queen of Flowers also likes to rule in the kitchen. She is often used in patisserie. Her shape inspires bakers to create breathtakingly beautiful cakes, pastries and cupcakes in the shape of roses. Her taste appears in drinks such as rosewater and lemonade. How about granola with rose petals, bread rolls with rosewater, or nougat with rosewater? Linda Lomelino, queen of the food bloggers, shows you here to make cupcakes in the shape of roses.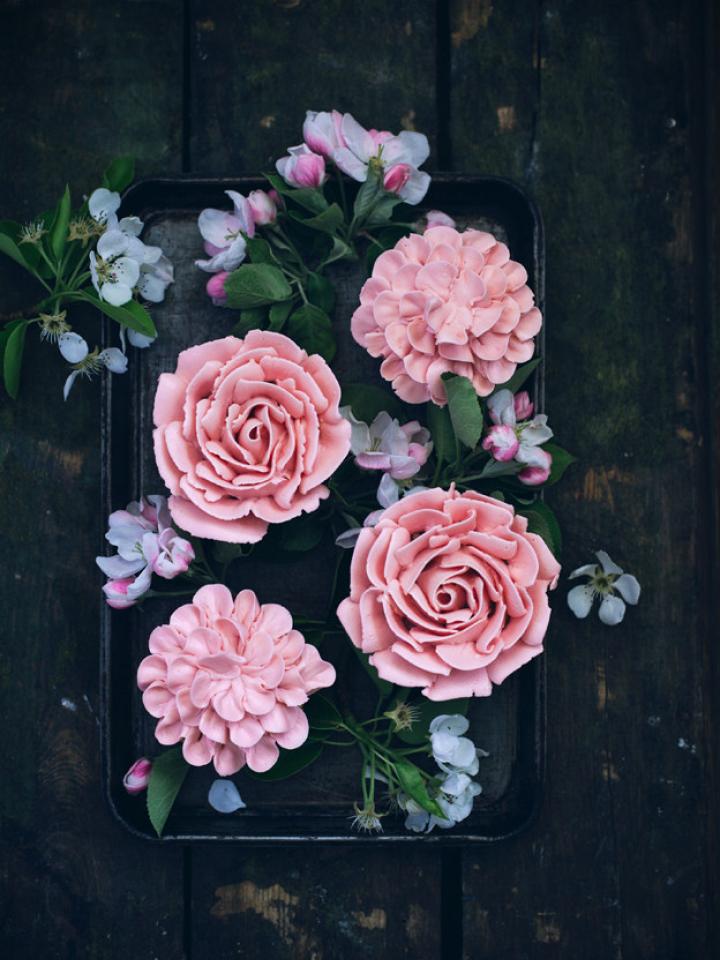 Copyright: Call me Cupcake
Orchid
The taste of an edible orchid is fairly neutral. It may not jump off the plate as a flavour sensation, but as a decoration it appears in dishes in the most spectacular manifestations. A bog-standard salad gains an extra dimension, a Cosmopolitan acquires a surprising twist (bye-bye salt or sugar rim) and a chocolate cake with edible orchids is 'haute florale patisserie'.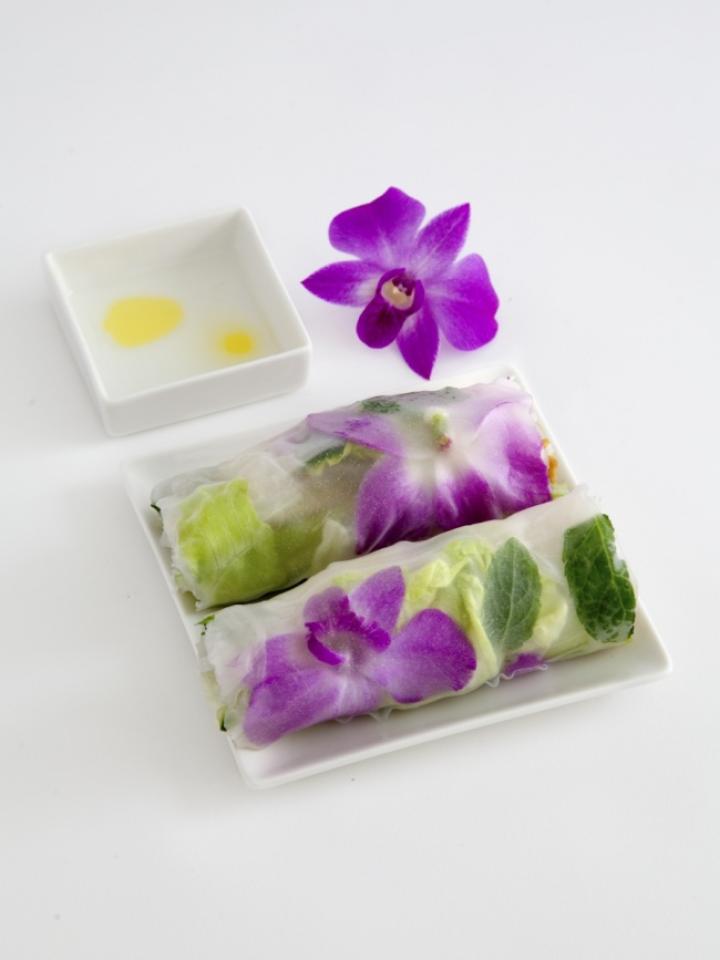 Carnation
What you notice straightaway is that carnations are used a lot in chocolate. Carnations taste a bit like sweet clove and that makes a nice combination with chocolate. The shape is very popular for cakes. There's quite an art to reproducing the 'ruffled' shape successfully but it can be done - just take a look! The carnation is also happy to share a Bachelor Button's Martini with you.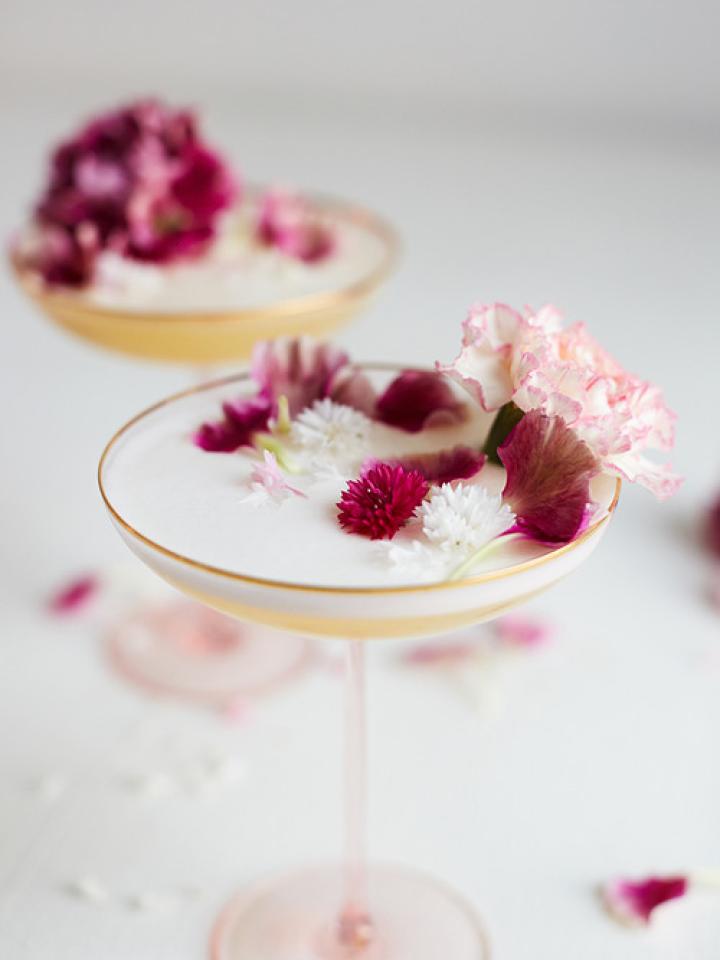 Do you have a brilliant foodie tip? Share it in your comment below. Or post it on Twitter (@flowersdothat), Facebook (Funnyhowflowersdothat) or Instagram (howflowersdothat) with the hashtag #favouriteflower.