PURE AND SIMPLE
'Something with flowers and plants that makes you think of nature.' That was the only brief Alice Auboiron had to go on. Which was both exciting and challenging. The freedom that she was given to design something led to many different and innovative ideas. She experimented with Christmas colours other than the traditional red, green, gold and silver, but at the same time had to ensure that the Christmas theme remained recognisable.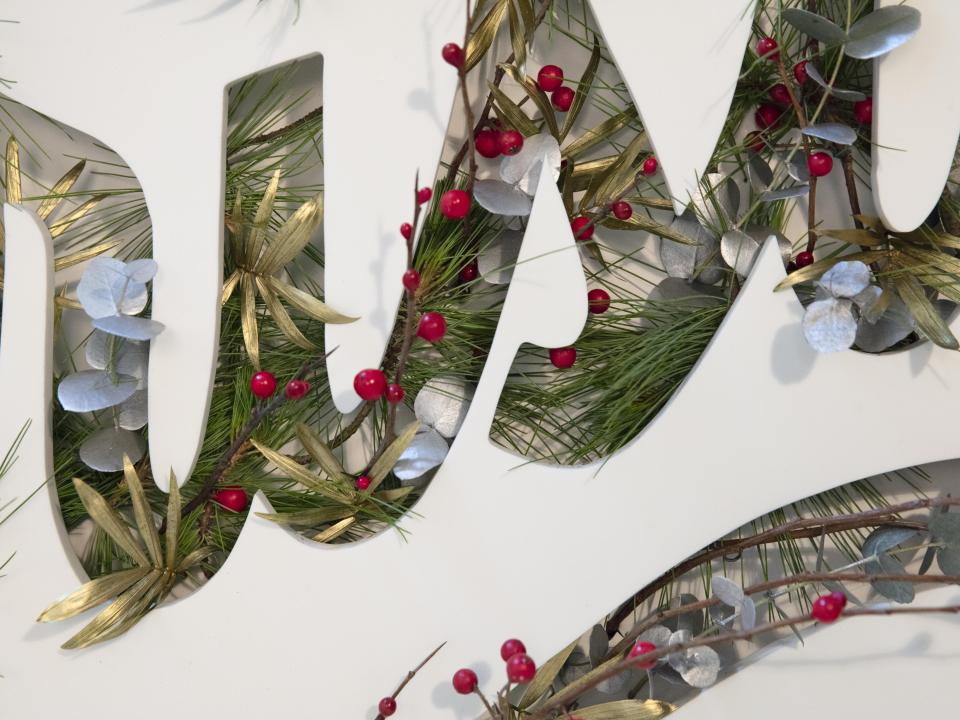 WILD IDEAS
What she discovered was that Christmas still works best with those classic familiar colours. Furthermore, all those extravagant designs did not fit with Issey Miyake's minimalist and fresh style. The wild ideas were therefore parked, and Alice decided to produce a much more subtle design. She based this on the Issey Miyake logo, and filled the letters with flowers and plants in - you guessed it - red, green, gold and silver. The end result is a festive, pure and simple design that's a gift in its own right. That makes unwrapping even more fun.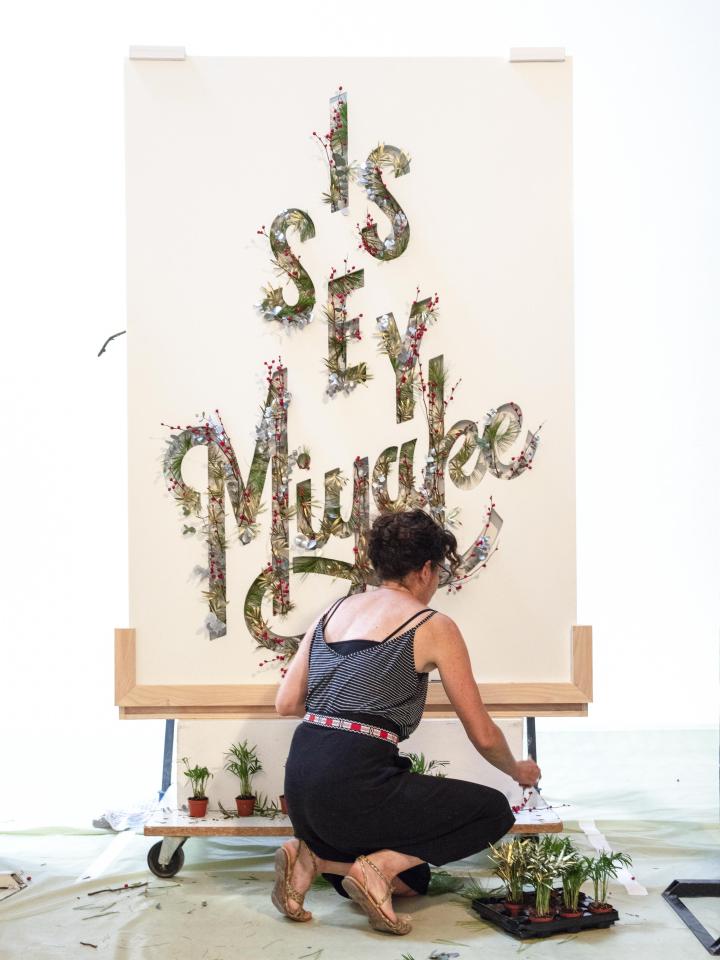 MORE OF ALICE
Also read the lengthy interview that we conducted with Alice Auboiron, or watch the video.