The carnation's resurrection
Ancient Greek goddess is blooming again
Good news for carnation lovers: this classical beauty is back! She's more popular than ever, and is conquering both vases and red carpets. With her sensual appearance and divine symbolism the carnation is not only influencing leading fashion designers, but also our ideas about femininity and growing older. The Green Gallery has therefore put the carnation firmly in the spotlight. Here's a sample.
Anyone who looks at paintings from the Renaissance will see women and goddesses with carnations everywhere: in ancient Greece this flower symbolised ultimate femininity because of its vulnerable but strong appearance, ragged leaves and subtle colours.
But like so many popular things, the carnation suddenly fell out of favour. For a long time she sank into the background and appeared to be supplanted by the peony, chrysanthemum and ranunculus. Luckily that's changed, and this classical beauty has made a stylish comeback, like a Greek goddess being resurrected. She inspires young women and leading fashion designers and above all she's changing our view of growing older. The carnation is utterly hot again, and that makes us happy!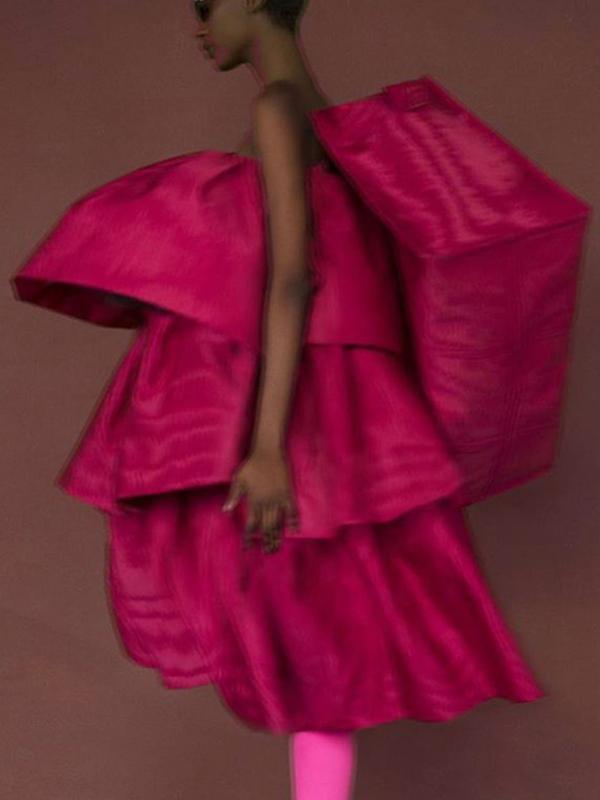 Sarah Moon
DIVINE FLOWER
The carnation's botanical name, Dianthus, is derived from the Greek word Dios, which means God. It's no surprise that she is therefore also known as the 'divine flower'. Fashion designers love to be inspired by the carnation's layering, airiness and serrated edges; the result is an innovative fashion trend centred on skirts with ruffles, soft colours and blouses with unusual sleeves. That might seem a bit sweet, but it mainly looks airy and feminine: just like carnations fanning out in the spring.
If you'd like to read more about the carnation's comeback, read the full article in the latest issue of Green Gallery!