A closer look at lisianthus
A flower of many names...
American beauty
Growing natively on the prairies of North America, in warm regions of the Southern United States, Mexico, Caribbean and northern South America, the lisianthus is a genus of three species in the family Gentianaceae.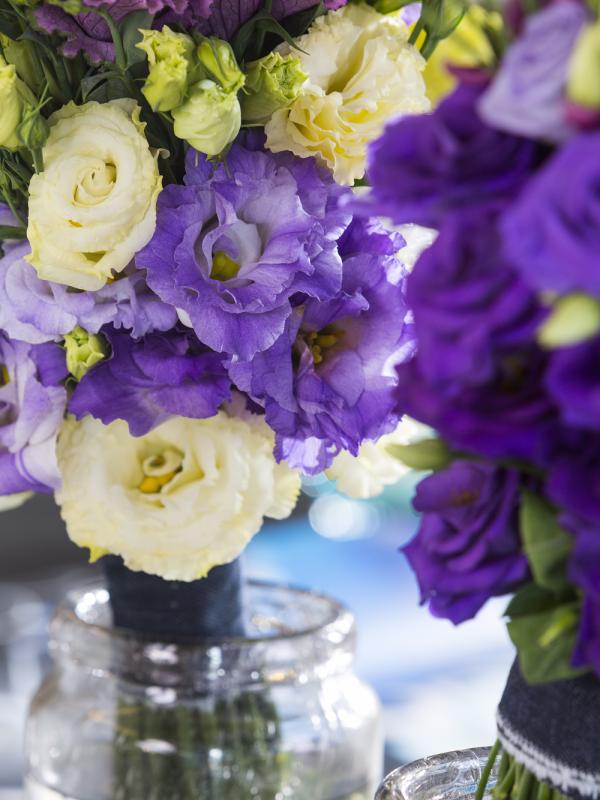 By any other name…
Prior to cultivation the lisianthus is commonly called eustoma, derived from the Greek words, eu, meaning beautiful, and stoma, meaning mouth.
The name lisianthus, which refers to the cultivated flower, comes from the Greek word Iysis, meaning dissolution, and anthos, meaning flower.
Lisianthus is also sometimes referred to as Texas bluebell, prairie gentian and tulip gentian.
Lisianthus as cut flowers
With its tubular flower heads and delicate, frilled petals, the lisianthus is the epitome of femininity and romance, making it an ideal wedding flower – and versatile enough for buttonholes, headdresses and table centrepieces.
Lasting from two to three weeks in a vase once cut, lisianthus also make an ideal gift-to-self for the home – or a beautiful addition to a bouquet.