Perhaps you're a bride looking for inspiration, a groom helping their partner to plan the big day or maybe you're a wedding guest excited to see what all the nuptials you'll be attending will look like. 2Dezign has assembled four trend themes which they predict will be popular picks for upcoming weddings. Here, we've assembled each theme paired with a floral designer, to get you excited for wedding season this summer and beyond. 
Wedding in the mix
Trend colours: Yellow, pink, orange, green and red.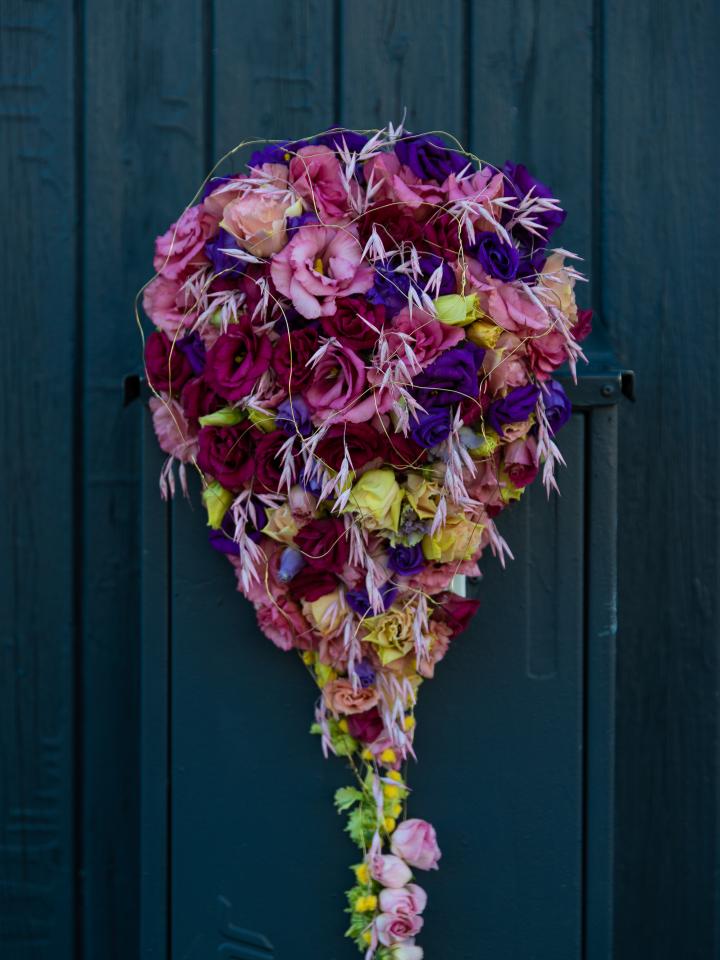 Well-known Belgian florist Stefan van Berlo suggests a bright, sunny wedding theme, using bright colours and lisianthus to create a beautiful effect for those tying the knot. Using the flower with yellow lemons and red watermelon for a tablescape, he shows just how creative floristry can be. He emphasises the need for personalisation when it comes to both your wedding and the flowers used, to ensure the big day reflects your personality and taste. 
Natural, vintage wedding
Trend colours: White, silver-grey and caramel.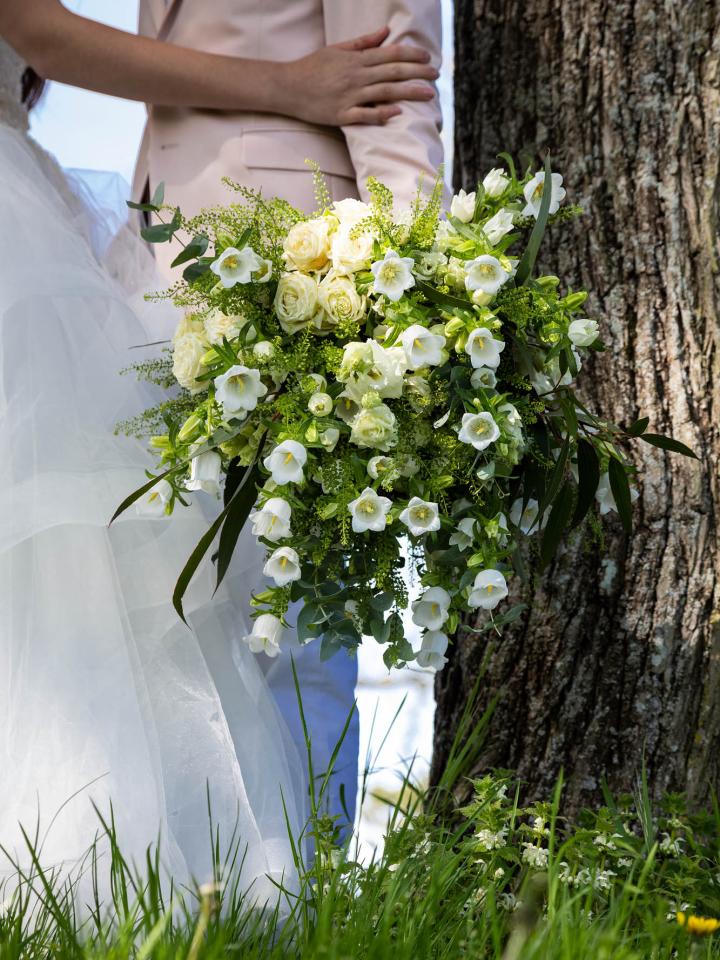 Think dried grasses paired with fresh flowers, natural textures and materials and neutral tones, and you'll easily understand the vibe of Max Hurtaud's wedding trend idea. A French master florist based in Belgium, he works with flowers all over the world and so takes inspiration from how different cultures use blooms at their weddings. By using bouquets of different sizes and flowers of the same shade, he creates an eye-catching yet natural look. 
Sweet in peach
Trend colours: Peach, white, nude and grey tones.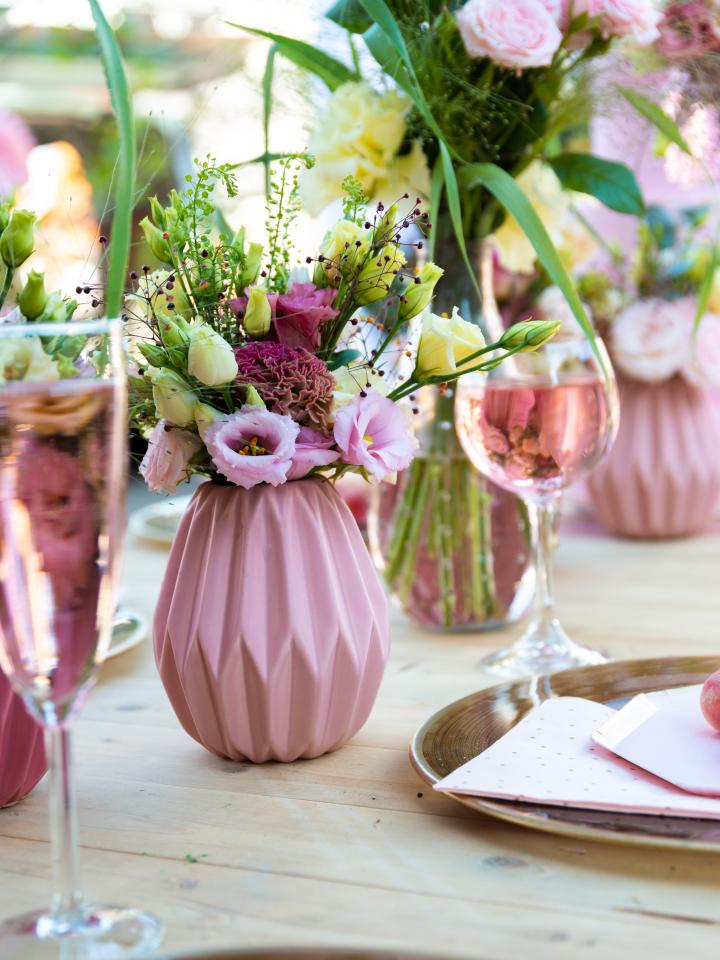 If you're an old-school romantic, this wedding theme is for you. Tiffany van Lenten, a 20-year-old rising star florist, takes the traditional romance of weddings and gives it a fresh, sweet update. Using many different types of the lisianthus flower in bouquets for the bridal bouquet, the bridesmaids and the table decorations, she achieves a sophisticated yet highly romantic effect.
Trendy lilac
Trend colours: Lilac, purple, pink and grey tones.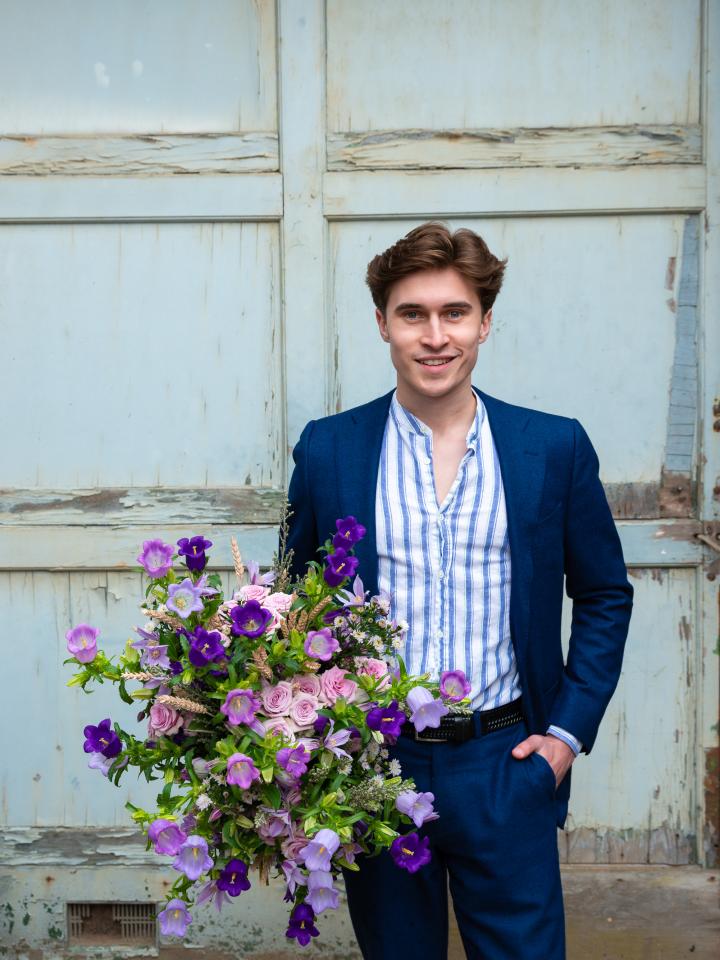 It's al about natural beauty with a touch of flamboyance for Tineke Geerlings' ideal wedding theme. Lilac was an exceptionally trendy colour in 2021, and she expects the shade to remain popular. She combines lisianthus in shades of peach and pink with natural cow parsley wrapped in grey and lilac fabric, and recommends that members of the wedding party wear similar colours to bring the look of the theme together. 
Are you feeling inspired for a summer wedding? Show us your inspiration on our Facebook and Instagram pages using the hashtag #funnyhowflowersdothat.