Less is more
This summer, government guidelines have allowed small weddings to go ahead. We have cancelled ceremonies abroad and festival-style get togethers, and have had to bid farewell to hundreds of names on the theoretical guest list. However, there is a silver lining in the form of a small wedding that feels extra special because of its exclusivity. It's the chance to adopt a carefully curated approach to everything from the guestlist to the champagne. We'll help you out with the flowers.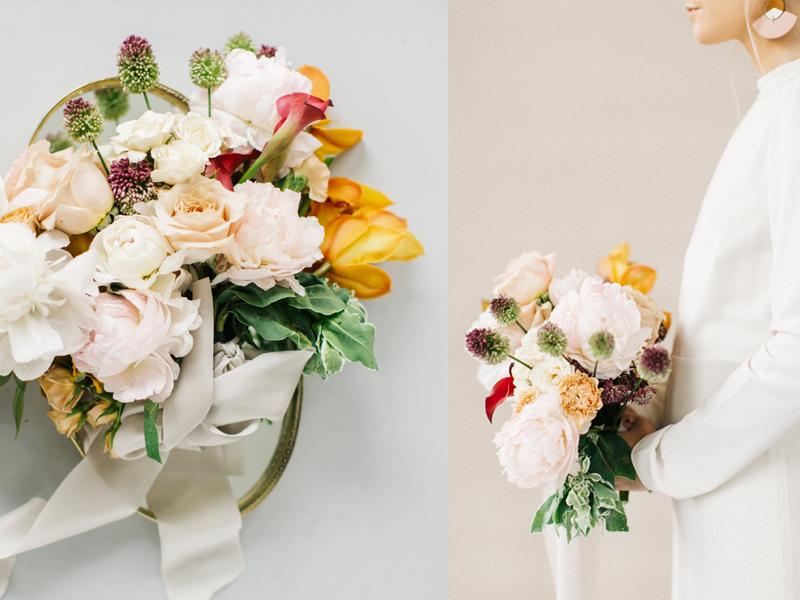 From blush to gold
Plan your colour scheme around neutral shades, mixing traditional white with beige, pink, pale yellow and gold. A few blush and café au lait accents on the jewellery, make-up and hair pieces will tie everything together, and complement the seasonal flowers in your bouquet and on the table. As for tableware and room decorations, stick with soft tones and matte gold accents, to create an attractive and memorable display.
Seasonal flowers in soft summer shades
The opulence of this wedding comes from the flowers, where seasonal summer blooms are placed alongside statement tropical flowers. Blush peonies, yellow and pink floribunda roses and opulent salmon-coloured carnations create a soft coloured backdrop for saxifrage and Cymbidium orchid's flash of yellow. Red calla lilies give a classic feel to the bouquet, and the white and pink roses dotted about symbolise love.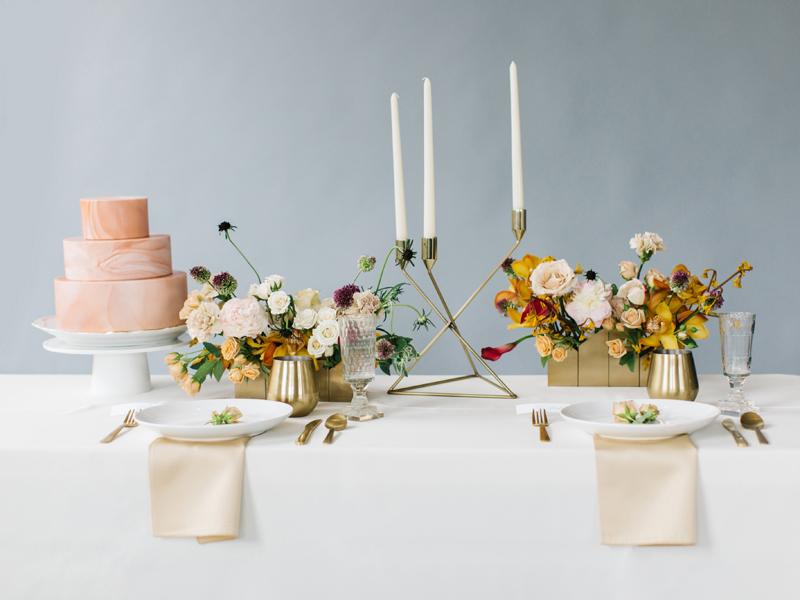 ---
More inspiration
Discover more beautiful wedding images on our Weddings Pinterest board, or for a wedding with a different colour scheme, discover the sunny bridal bouquet bursting with sunflowers.
Credits
Photos: Kenzie Victory 
Styling and flowers: Rachael Ellen Events