YOU WILL NEED
Empty container, e.g. water

Plaster

Pigments (Available from your DIY store)

Cardboard

Test tubes

Flowers that you find beautiful; we chose carnations, forget-me-nots, kalanchoë flowers and Allium
HOW YOU MAKE IT
Step 1. Cut the top off the (water) container, and fasten the pieces of cardboard around the container with elastic bands. Place the test tubes inside this.
Step 2. Make the plaster according to the instructions, and add some pigment. (We chose fresh pink!) Leave to dry thoroughly.
---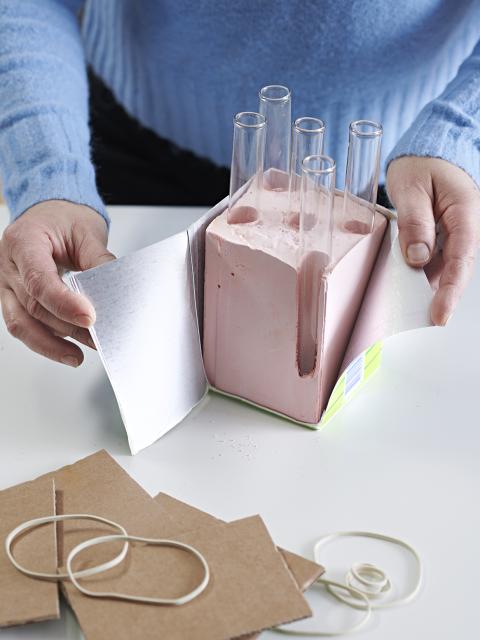 Step 3. When everything is nice and dry, remove the plaster from the mould. Then create an attractive composition with the wood pieces and image material that you've collected. 
---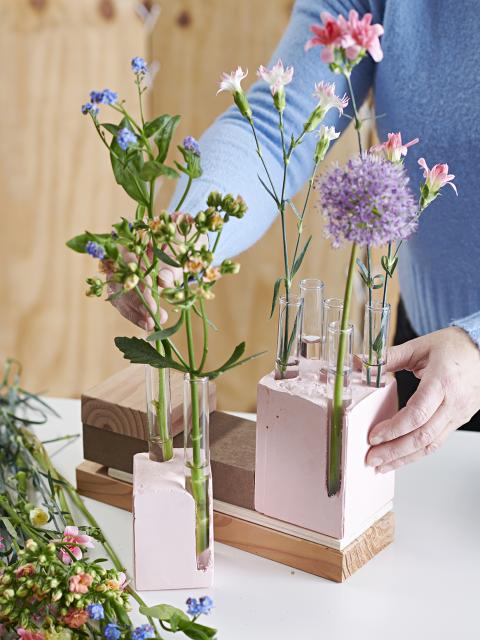 Step 4. Fill the test tubes with water and insert the flowers. Don't forget to trim them!
---
Got the bug? Take a look at the other DIY projects: the flowery romantic chandelier and rebellious plant pot.