YOU WILL NEED
A selection of your mother's favourite flowers - we used tulips, daffodils, freesias, hyacinths and roses
Floral foam in the shape of the letter of your mother's first name, or use an M for mother
Scissors
As the flowers will be safely secured within the floral foam, they should last a little longer than a regular bouquet, which means your mother will get to enjoy them for a good amount of time. Tulips and daffodils are classic spring flowers, which will help to dispel any leftover winter chill. Roses and freesias, meanwhile, smell absolutely delicious, so the scent from your handcrafted bouquet will waft enticingly through the house and remind mum that you made a floral arrangement just for her. 
HOW TO MAKE IT
 
STEP 1
Soak the floral foam in water until it's saturated. You'll be able to tell when it's full of water as the foam will become a darker colour. Remove it from the water and place it on a flat, clear surface.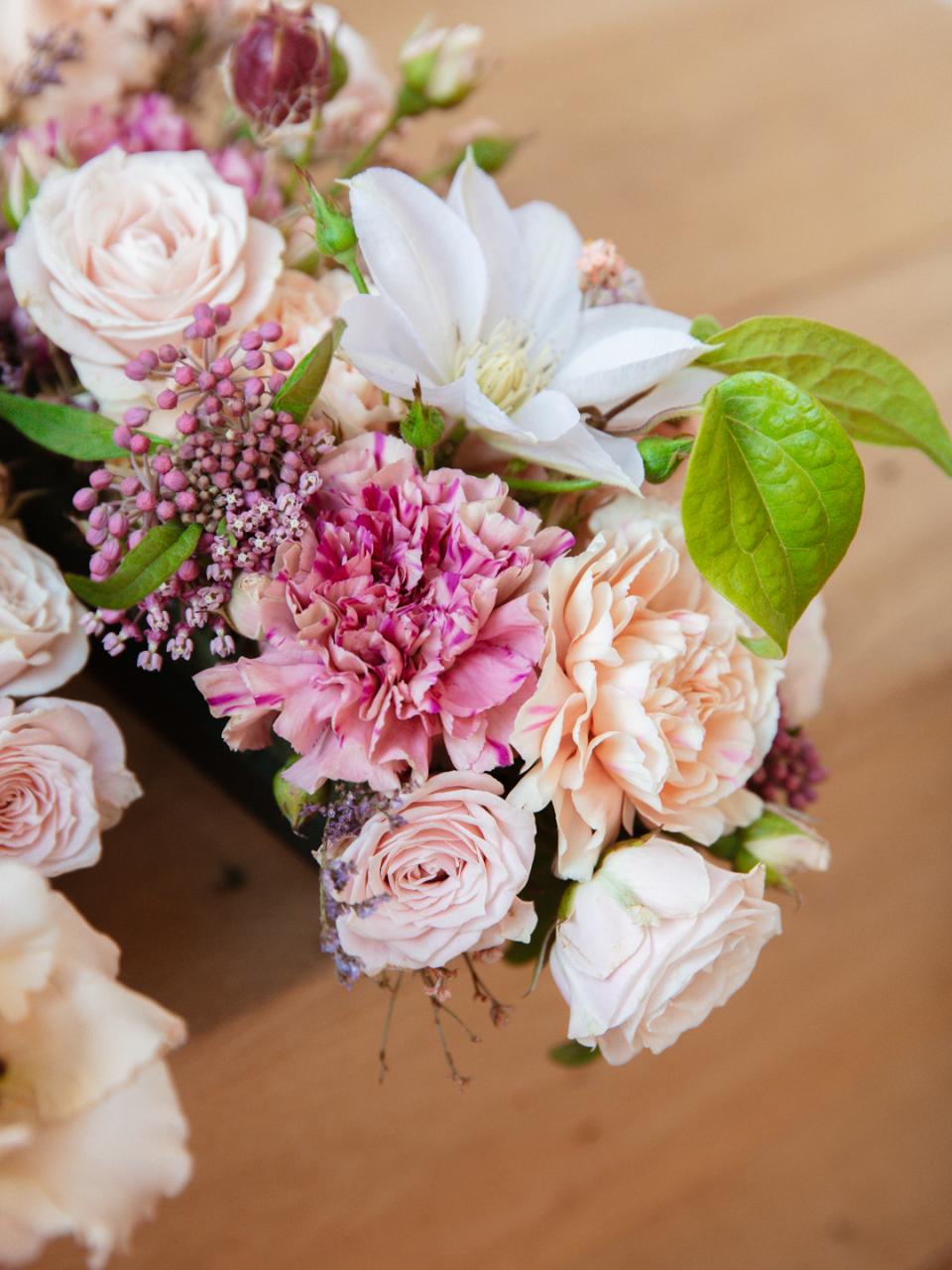 STEP 2
Taking your flowers, consider how you'd like to arrange them on the foam. Once you've decided on the perfect arrangement and colour scheme, begin trimming the flower stems to around 2.5-3 centimetres, cutting them at an angle with the scissors.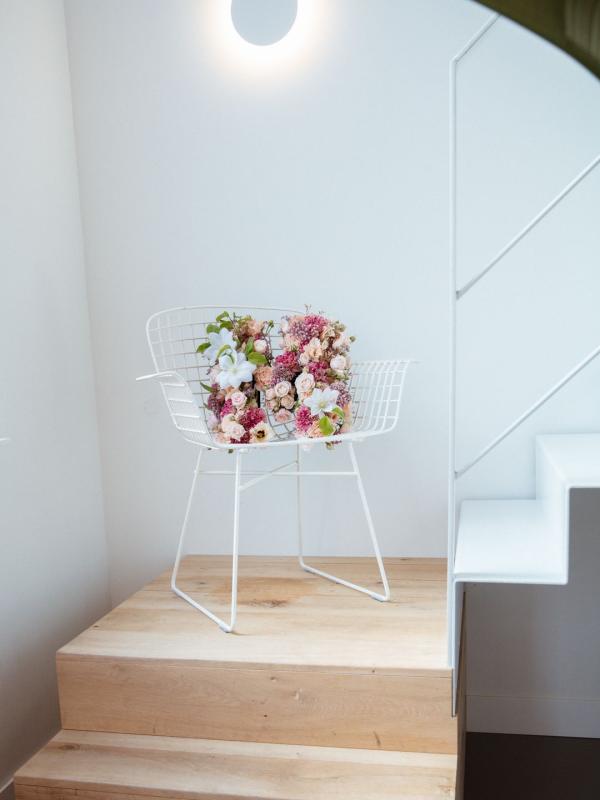 STEP 3
Now your flower stems are the perfect length to insert into the foam, it's time to start arranging! Taking the largest blooms first, gently poke the stems into the foam until they're secure. Add in the rest of the flowers until the foam is covered and you have a beautiful DIY monogrammed flower arrangement. 
MOTHER'S DAY INSPIRATION
Looking for more inspo on how to spoil your mum this Mother's Day? We've got plenty of floral ideas for you to consider. Why not make mum a DIY monogrammed flower arrangement, or discover this bouquet of heart-shaped blooms she'll love? We'd love to see your Mother's Day bouquets - share them with us on Facebook and Instagram with the hashtag #funnyhowflowersdothat.