Do it yourself
First you need a bit of colour. Paint a large wall in a fabulous deep blue or an overpowering pink. A little too much of a good thing? Accessories can take you a long way. Attractive  blankets, throws, rugs and pendant lamps can bring plenty of colour into the home. 
Dare to mix
A vigorous print on the rug can be enthusiastically combined with an Aztec print on the sofa cushions. Wicker and woven artworks on the wall alternate with wood - real wood that bears the marks of its life. And that's the key to this whole style: it doesn't need to be neat and tidy. Plates and cups can be cracked, wallpaper can be a bit shabby, paintings a bit yellowed. Is this home alive? Does it have a soul? if you can wholeheartedly answer 'yes' to this, you're on the right path!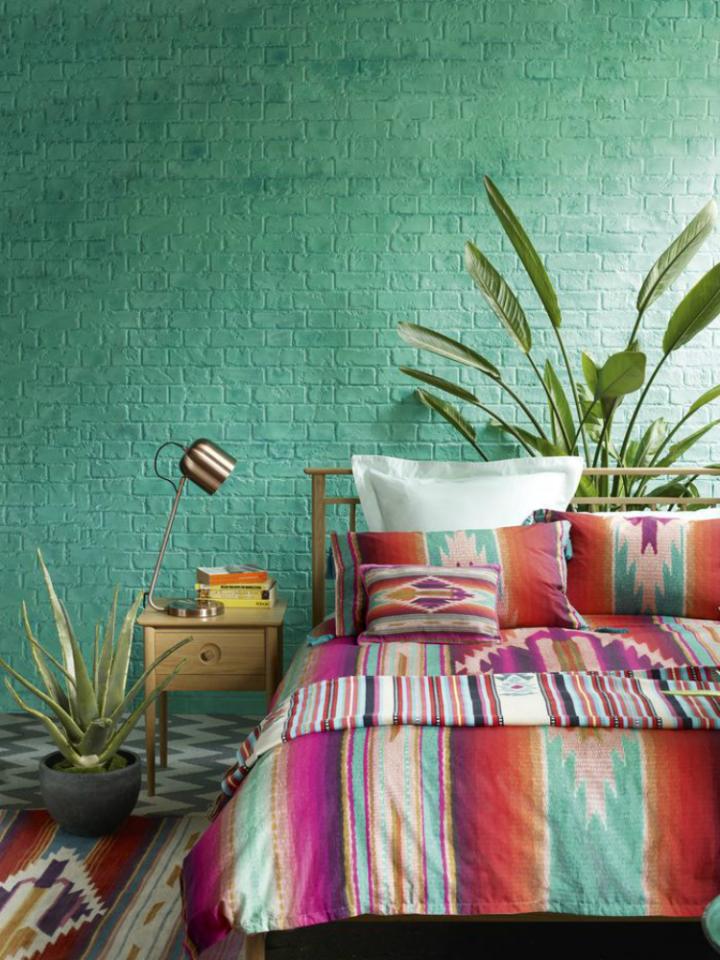 Add flowers
If you're lucky, a home with a hint of South America gets lots of light. That allows you to enjoy beautiful flowers and plants all year round. The motto is the bigger the better. Dare to opt for eye-catching pots in the centre of the living room, vases displayed on the dining table and hanging greenery at the window. A large cactus in a terracotta pot quickly creates an exotic look, but so do a couple of bird of paradise flowers. Do you see the deep colours of the cactus and strelitzia? Echo them elsewhere in the interior. 
How will you give your home a South American boost?