Our bouquet includes tropical flowers like Strelitzia, Cymbidium and Anthurium. Place the flowers in a simple vase so that can shine in the summer light as the centre of attention. With a retro summer record on your turntable and a fruit cocktail on the go, your summer is complete.
More flowers from hot places
Check out these other tropical flowers, then get creative and fill the house with blooms.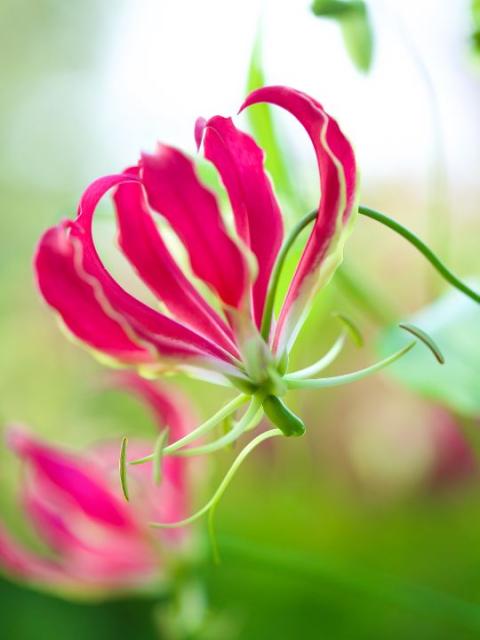 Gloriosa
Si si, what a beauty: Gloriosa enjoy attention. Despite her delicate build, she still manages to draw every eye. Is it the wavy petals, the colours or the fact that she symbolises ambition? Whatever the case, she gives us that holiday feel.
---
Lily
A cousin of the Gloriosa is the lily. This extrovert flower brings a touch of red, yellow, purple or orange to your tropical bouquet. The lily also tells a symbolic story, and some varieties will provide you with a natural home fragrance.
---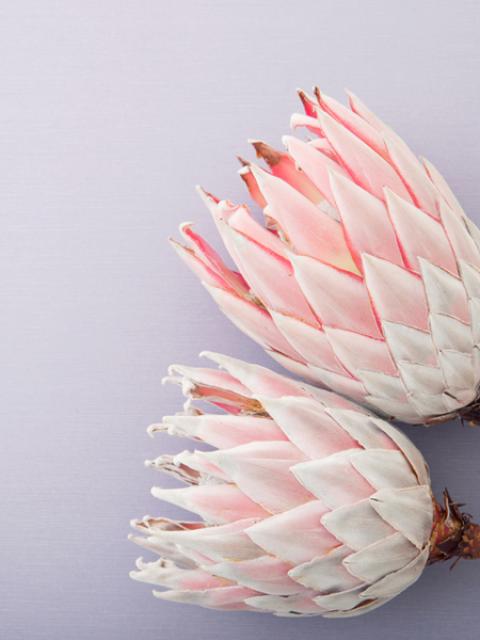 Protea
You only need one or two Proteas for a visual spectacle. The flower, which originates from South Africa, is art in your vase. An artwork in pink, orange or red with a sturdy stem and a flower that brings a tropical beach holiday right into your own front room.
---
Share your tropical flower arrangements with us on Instagram using the hashtag #funnyhowflowersdothat.