Bridal bouquet
If you think about a wedding with flowers, you will definitely be thinking about the bridal bouquet. There's plenty of choice in terms of flowers in summer. Almost everything is possible in terms of colour, shape and size. Typical summer flowers are Bouvardia, delphiniums, hydrangeas, peonies and sunflowers. Combine different types, opt for a mono bouquet or - for a fun touch - add plants!
Flowers in the hair
To emphasise a bohemian or gypsy look, you can incorporate flowers into your hairstyle. Make a beautiful flower crown or insert a floral slide in your hair. If you have a wedding theme, try to incorporate the matching colour scheme in your choice of flowers.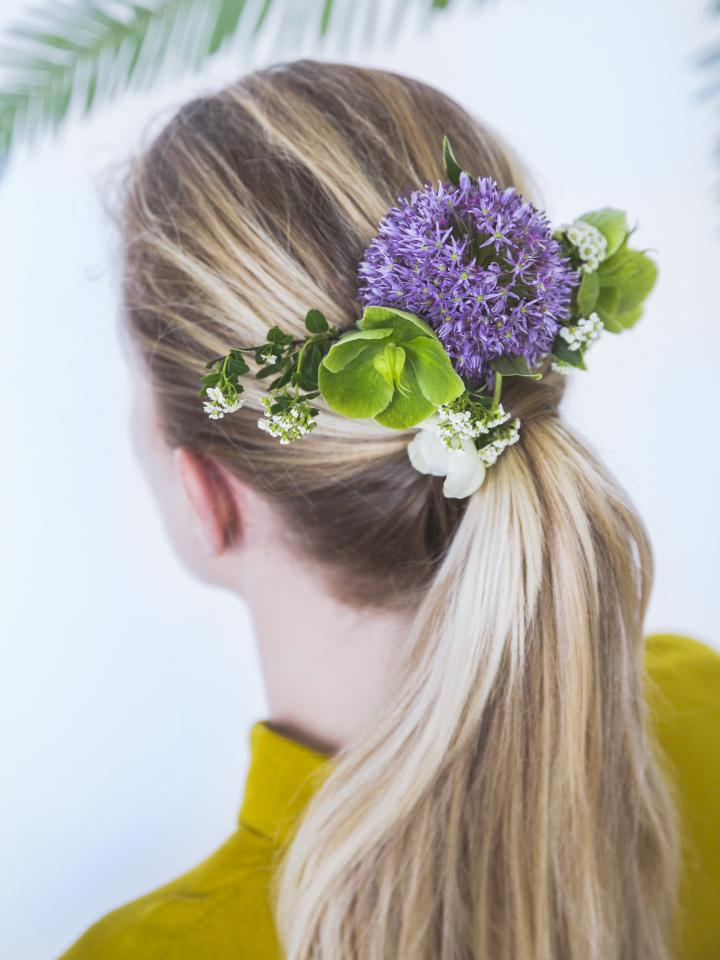 Food & drink
There's a lot of eating and drinking during a wedding day or weekend. The most important thing is obviously that it's tasty, but it should look good too! Decorate the wedding cake, cocktails and food with edible flowers. But also incorporate petals in your recipes. For example, make flowery ice glasses for the aperitif, or an ice cream dessert with your favourite flower.  
Decoration
It's likely that you will want to spend as much of your big day as possible outdoors. Dress the setting with flowers as much as possible -  it'll metamorphose a dull garden into an opulent Instagram location. Transform a pool of water into a flower pond with floating lights, scatter flowers on the path to the altar like it's a Victoria's Secret catwalk, and get confetti cones full of petals ready for when the knot is tied. Goodbye rice, hello sea of flowers!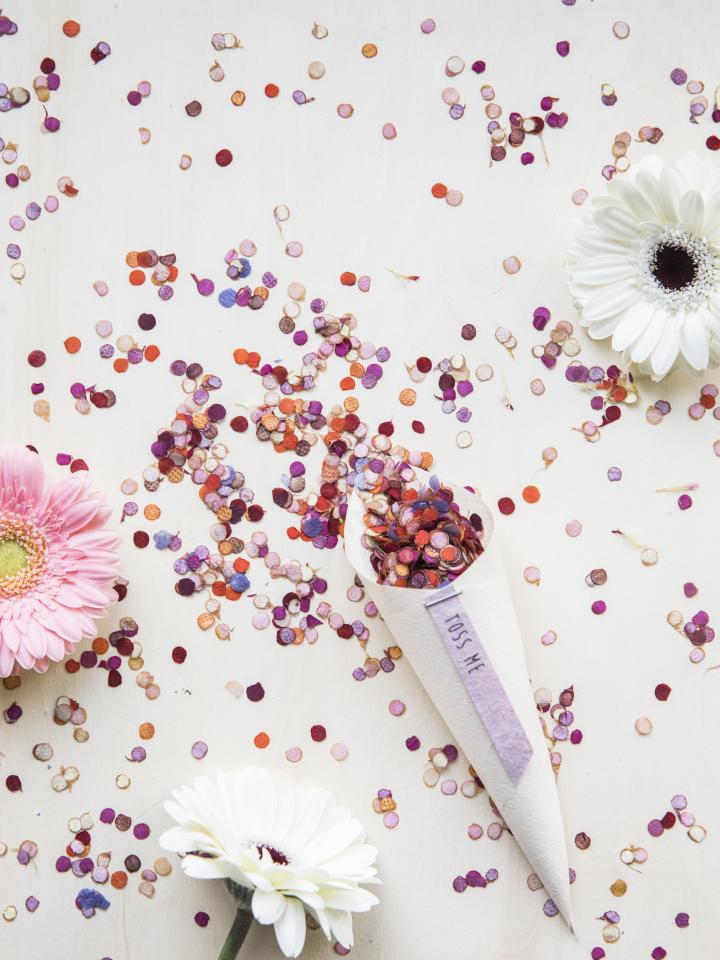 Photo moment
Nowadays we're increasingly seeing photo booths appear at parties. Give this your own spin by setting up a photo location for your guests. Create an attractive natural frame with a profusion of flowers. A sign with your names, hearts and the hashtag for the day does the rest.