what does it taste like?
Raindrop cakes are like jelly, with a less firm and more delicate texture. When you take a bite, the feeling is that of a light jelly, before it melts into a slightly sweet water. It's ideal as a palette cleanser between courses
you will need
2 cups of spring water

½ teaspoon agar powder or flakes

½ teaspoon sugar

Edible flowers*

Sillicone mould
HOW TO MAKE IT
Boil water and add agar and remove from heat. Stir regularly until agar has dissolved. Add sugar and stir until dissolved. The liquid should be completely clear. Pour or spoon the mixture into moulds. Add edible flowers and put in the fridge for at least two hours to solidify.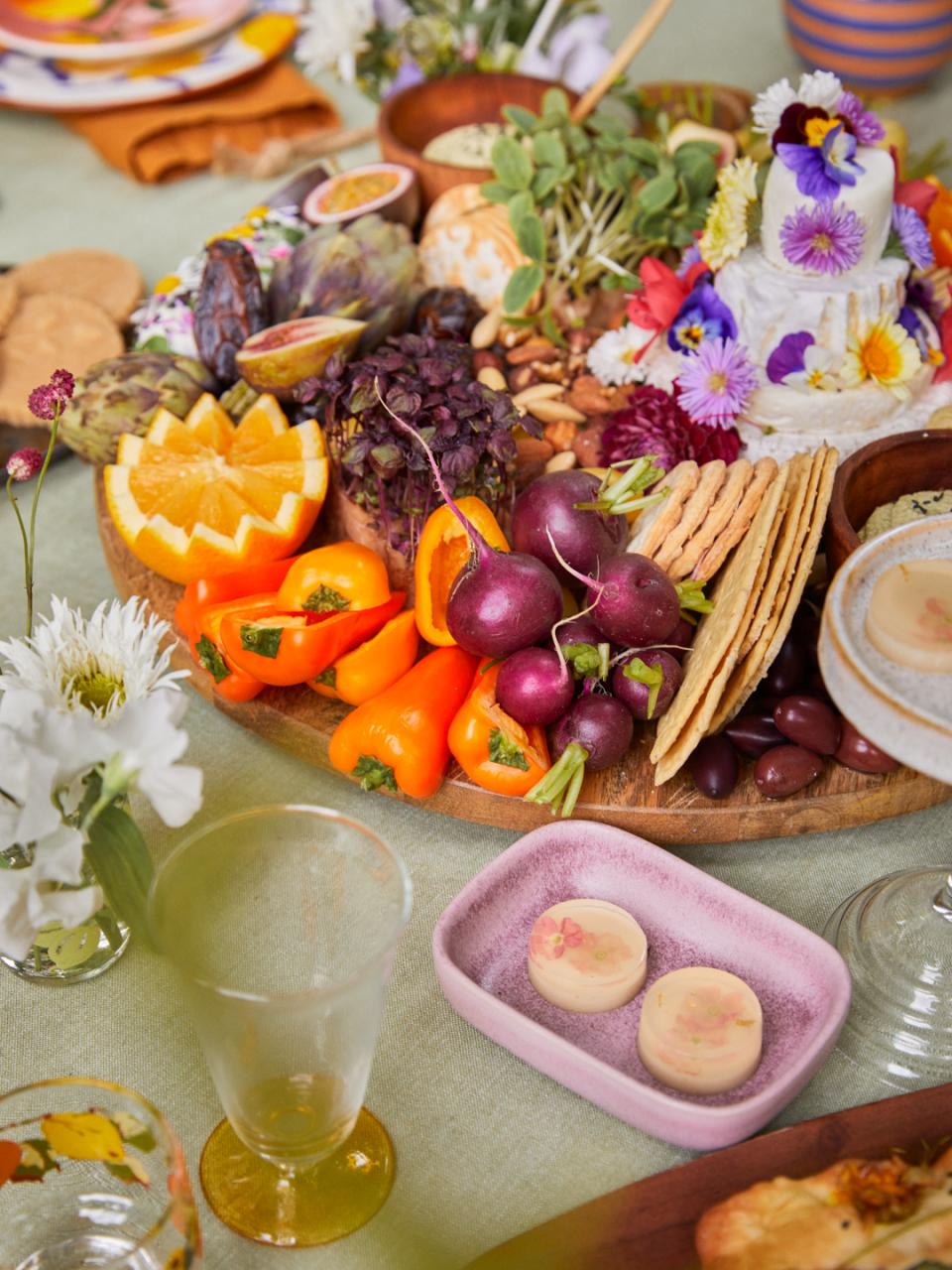 more inspiration
Read all about our summer menu, which includes a pavlova with flowers, a charcuterie board decorated with edible flowers and exciting mocktails. Find more inspo on our Facebook, Instagram and Pinterest.
*Only use edible flowers from specialised suppliers that have been grown for consumption.