Trend ingredients Balanced Biotope
This season's style trend translates into all kinds of sustainable innovations, the use of biodegradable raw materials, and reusing non-natural materials. Furthermore, this season we see many organic forms and robust, industrial objects. 
Patterns within this trend are rough and mostly based on textures from nature. We embrace natural, raw materials such as stone, wood, bamboo, cork and textiles. There are also mottled patterns, reminiscent of fungi and mushrooms. As for colour, this style trend exudes 'natural'. Think sandy, grey and yellow-green tones. A touch of industrial blue and terracotta give the style trend some extra diversity and guts. 
Balanced Biotope in the interior
Balanced Biotope inspires to create an optimal balance with nature and a different view on green. Bringing a few flowers into the house is not enough. In fact, flowers and plants are becoming as important as the rest of the interior, but in an environmentally conscious way. Think for example of indoor landscaping, sustainable dried flower bouquets and homemade home fragrances. The presentation of flowers is also as you would expect from this trend. This season, we mainly see flower pots made of bio-based materials and vases with organic designs.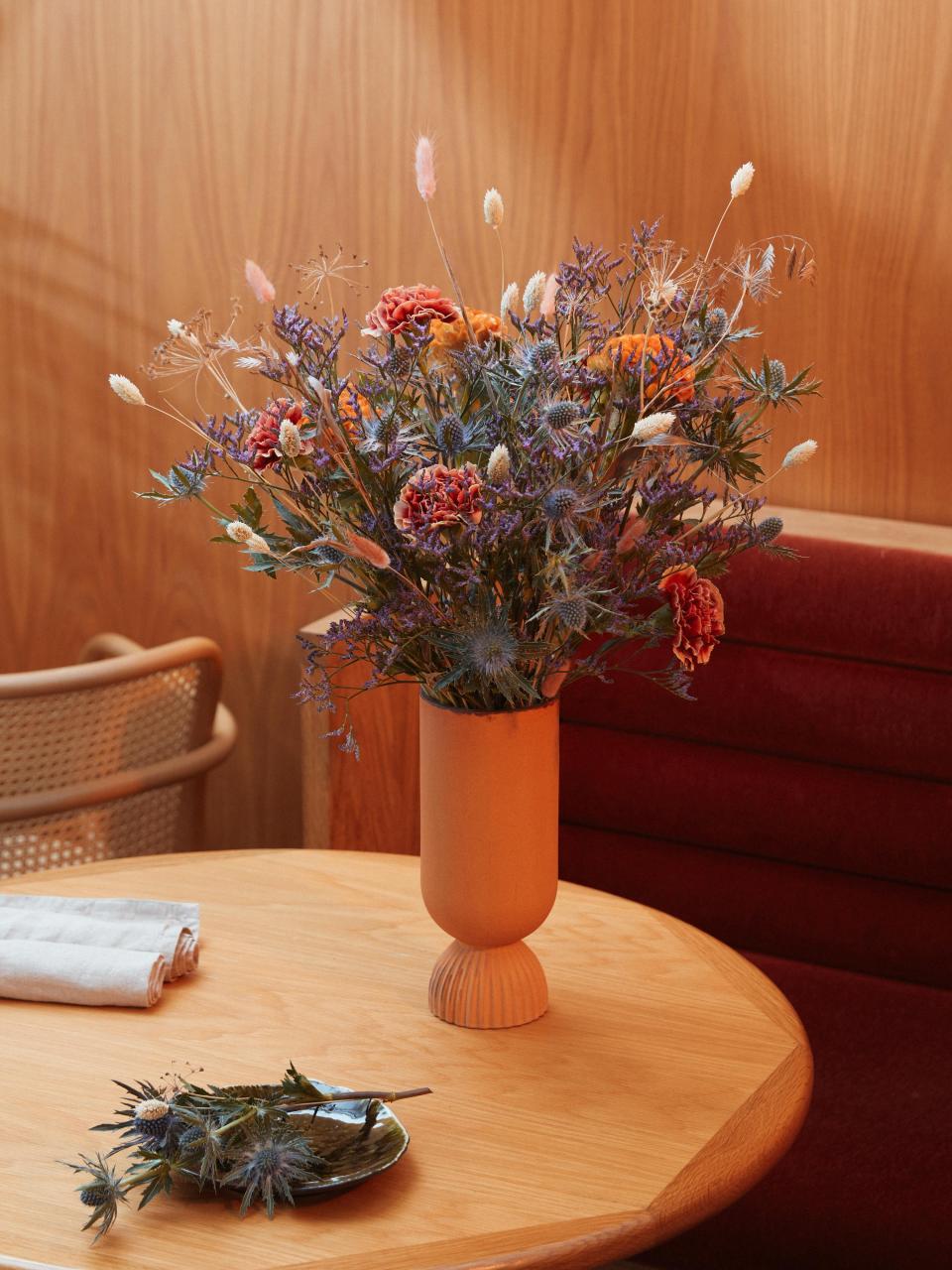 Applying Balanced Biotope with flowers
Your interior doesn't have to undergo a complete metamorphosis to apply this style trend. Just a few adjustments can make a big difference! An upcycled vase containing an amaryllis or a bouquet of blue thistles will immediately give you that Balanced Biotope feeling. 
Want to read more about Balanced Biotope? Check out our lookbook! We're curious to see how you're going to give shape to this style trend. Share it with us on Instagram or Facebook with the hashtags #funnyhowflowersdothat and #balancedbiotope.