And for the men ...
Finish your festive outfit with a floral touch
You may already have seen it on this website: our fashion advice for the festive season is stunning natural, comfortable and with a flower here and there. And that doesn't just apply to the ladies. We've thought of you too, guys.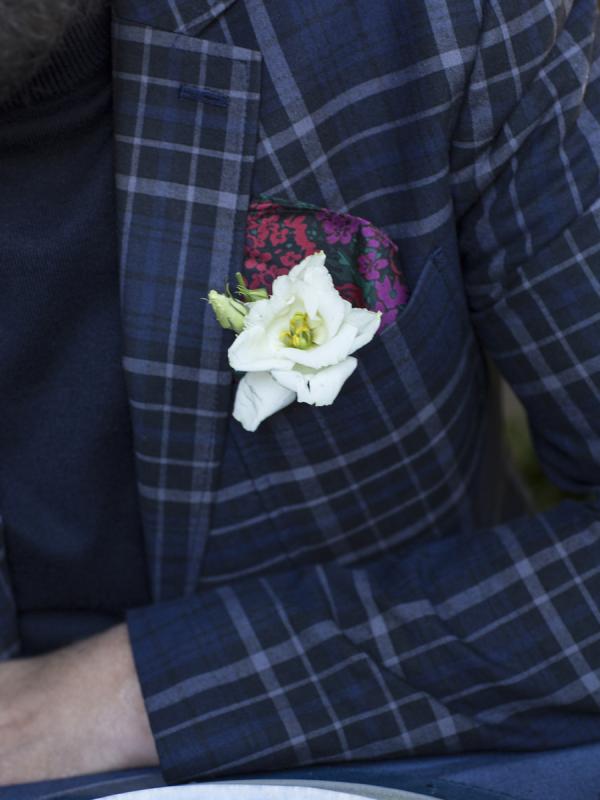 Floral pocket handkerchief
It's all in the details. Do you wear a suit, or at least a jacket? An attractive pocket handkerchief shows off your refined taste. A floral one lends a subtle twist to your outfit and makes it extra-festive. All you need to do is add a real flower to be the King of Compliments. For example, a lisianthus is not only handsome, but also symbolises appreciation, gratitude and charisma. That's a welcome addition to any party.
---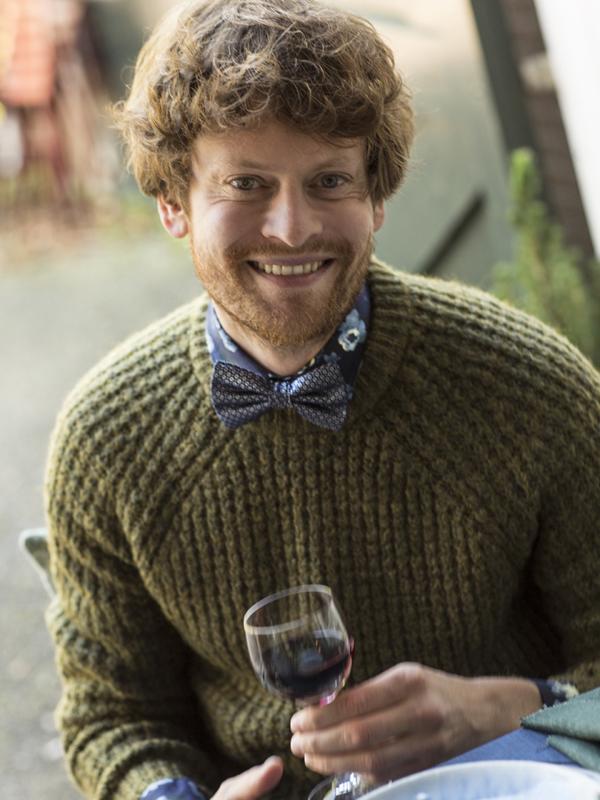 Tied up
If you're not fond of jackets, but think a simple jumper is also just so-so, make an impression with a bow tie. Like the pocket handkerchief above, this bit of fabric will do wonders for your favourite sweater. Naturally you'll choose a strong print to match your floral shirt. Allow the cuffs of this shirt to peep out from the sleeves of your jumper, and you're sure to get admiring glances. So that somewhere between the main course and dessert you'll think to yourself: I really must do this more often.
---
Credits:
Robbert is wearing a jacket, pocket handkerchief and trousers from Topshop.
Niek is wearing trousers and a bowtie from Zara, shirt from Selected Homme, sweater from Scotch & Soda.