CHILDREN'S CAKES
'The first cake I ever made was for my son. It was a cake in the shape of a spaceship. A few years later I made a Barbie cake for my daughter. Her fondant dress was covered in beautiful cut out flowers. When I went online to search for ideas, an entire world opened up to me. That was the first step from cut out shapes to lifelike sugar flowers.'
THE ULTIMATE
My cakes proved to be an enormous success with other mothers too, and I quickly began to produce an assembly line of sugar cartoon characters.  But, I noticed that I always returned to flowers. And that was basically the same when I was a couturier, the wedding dress remained the ultimate piece of clothing in the wardrobe. It's the same with wedding cakes. I think it's a wonderful honour to contribute to such an ultimate cake and such an ultimate moment. If you gave me a million pounds tomorrow, I'd still choose this work. I really do it from my heart.'
"If you gave me a million pounds tomorrow, I'd still choose this work. I really do it from my heart."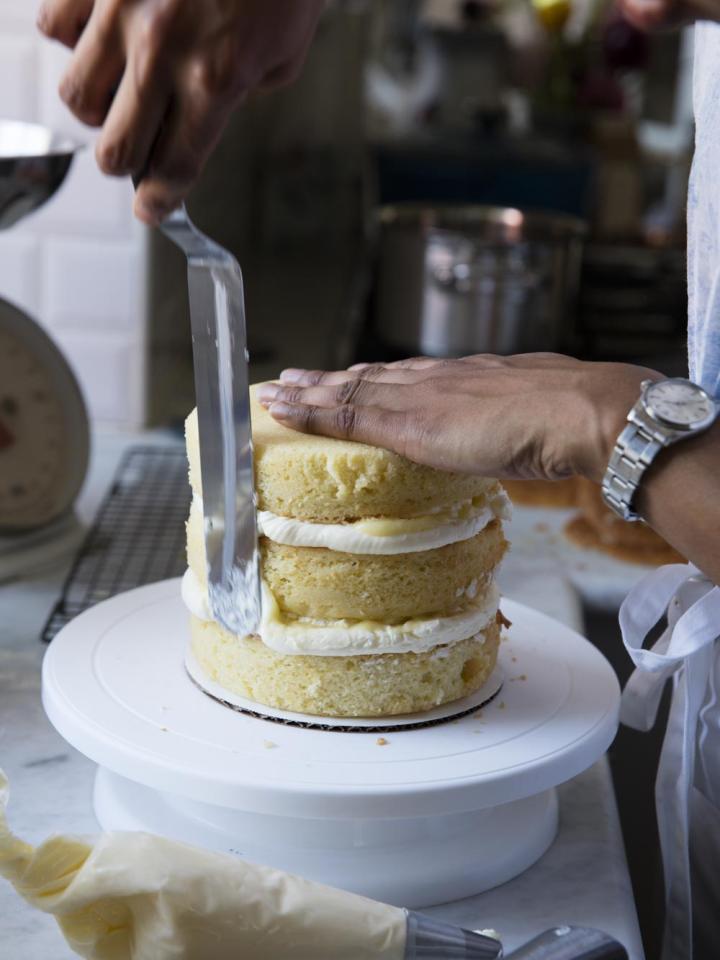 ART THAT YOU CAN EAT
'Sweet is one of our senses, we all have a taste for it to a greater or lesser extent. It's just the same as our need for nature. Through my edible art I make a special combination, a crazy moment where you feel like you're in a different place for a second. And isn't it special that you can eat them? There are few art forms in life that you can enjoy with your taste buds. Sugar art is not so big in Netherlands yet, but in other countries it is a highly respected craft. My cakes are increasingly being sent abroad, to customers that I sometimes not even met. That is really very special, it gives me confidence as well as freedom in my creative process.'  
"And isn't it special that you can eat them? There are few art forms in life that you can enjoy with your taste buds."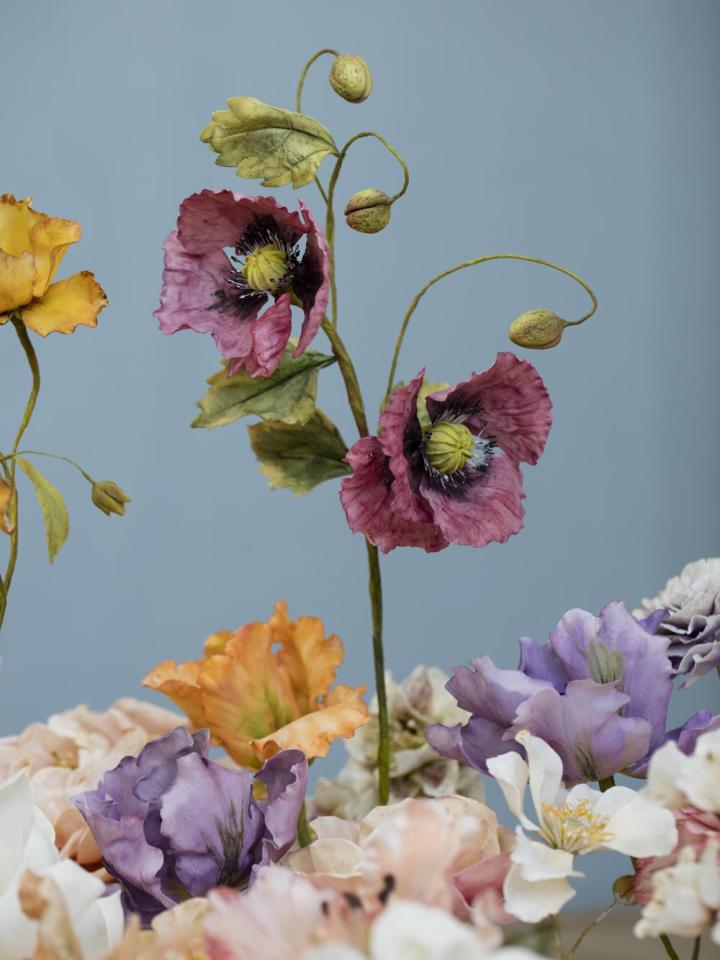 THE CHARACTER OF THE FLOWER
'I only have a few seconds to make a petal before it goes hard. So I need to consider the flower's character in advance and how I want it to look. Some flowers, such as buttercups, take around three quarters of a day to make. Others take 15 minutes. Each petal is hand coloured using colour dust – by sweeping powder colour in sugar paste. When the flower is finished, I check it again and make finishing touches to its character. I think colouring is the most fun part of the process. Even a white flower is always coloured, if only to show that the flower is about to wilt. Each of the peonies in a sugar flower bouquet containing only peonies have their own character. Just like people. Everyone has their own style, their own blemishes, their unique character. It is such an exciting thing to do.'
DUTCH MASTERS
'The Rijksmuseum is within cycling distance of my house and I go regularly to look at the works of Jan Davidsz. de Heem and Rachel Ruysch. I think it is amazing that these 17th century painters represented flowers in such a realistic way. It is inspiring and never gets boring, it is timeless. Remember: During this time, flowers were not available in the way we are used to them now. Often, they had to save their pictures of flowers and then bring them together at a later stage. So, although it seems like one bouquet, it is actually a puzzle of different seasons and availability. That is what I always ask myself when I look at a painting. What is the time frame that the painter has combined into one moment in this painting? If you live in Amsterdam, flower still life is always a part of normal life. From the flowers that are so easy buy, to the Dutch light that shines through the windows.'
BLUE AND WHITE
'The combination of blue and white is a classic. My first big acquisition was a blue and white ginger jar from Portugal, which needed its own seat on the plane because it was so big'. Every year on my birthday or for another event I get a blue and white piece. Each week, these vases display my weekend bouquet. I photograph this composition against our black chalk paint wall and I post my answer to the Dutch Masters on  Instagram.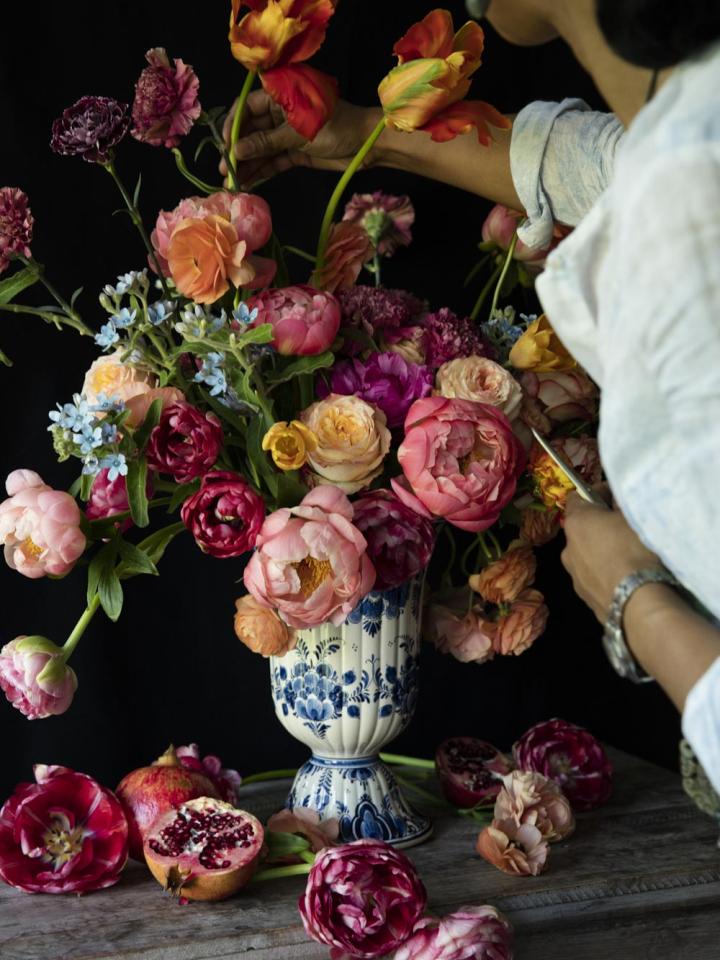 It has started to take on a life of its own, and many people follow me on Instagram for that reason. Fortunately, I can let go of the expectations, and as a creative person I am better able to let the moment and available products be the essence of the creative process. The Sunday shoot is a real personal insight into my state of mind and life. The flowers show my feelings and tastes at that moment and the chalk wall backdrop is, in addition to the background, also the centre of our family life. It is full of appointments and is the setting for wonderful dinners with friends. I also sell the flower bouquet prints as limited editions That is fun to do. That's what I mean by not thinking inside the box. I just want to be able to do anything. Cakes, dresses, flowers, photography, prints. Everything that inspires me!"