Corsages for your wedding
Keep flowers close to your heart
The bride's bouquet may be the highlight of the day when it comes to flowers, but don't overlook the corsages. These mini bouquets can make a lavish statement. Here are some examples.
A corsage for the groom
The groom is wearing a corsage with flowers from the bridal bouquet: another way of showing how well-matched the two of you are. Traditionally a corsage often consists of a flower and some foliage, but don't feel bound by that sort of rule: opt for what you think looks good. You wear the corsage close to your heart, so let your heart speak through it.
Who else?
In addition to the groom - who has the biggest corsage as the (supporting) star of the event - you can also have corsages made for the parents, best man, ushers and bridesmaids. Some couples also choose to give their most important guests a corsage, but that distinction can cause a bit of friction.
Stem up, stem down
If you're keen on etiquette, bear in mind that men wear their corsage high on their left lapel with the stem pointing down. Women also wear their corsage on the left, but with the stem pointing up. You can also create corsages for your female guests to wear on their wrist or in their hair.
Some tips for corsages
Roses and callas have a particularly good lifespan, which makes them excellent corsage material. If you would prefer a different flower, ask your florist for advice.
Don't make a corsage too big - it'll start drooping or twisting.
Don't just match the groom's corsage to the bridal bouquet, but also to the colour of his suit.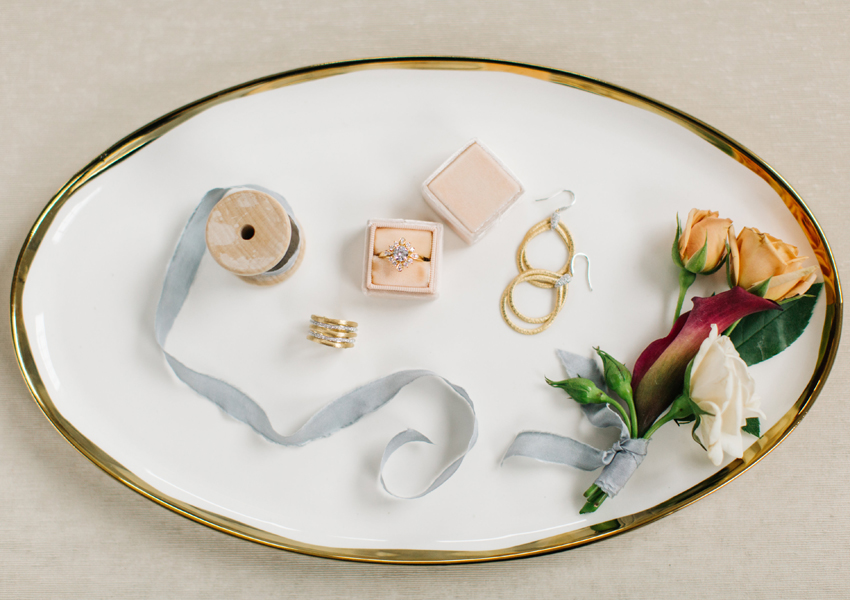 Kenzie Victory
Credits
Photos: Kenzie Victory 
Styling: Rachael Ellen Events