Flowers and mourning rituals
How flowers can help with the mourning process
Flowers can play a special role before, during and after a funeral. For the immediate family, but also for friends and other relatives. We spoke to Janneke Vreeling of Brokking & Bokslag Uitvaarbegeleiding about flowers and mourning rituals.
'Choosing flowers is a ritual, and rituals are important when someone has died. Doing things yourself around a funeral is very important for coming to terms with a death, and choosing flowers is a good example of this. Anything is possible nowadays when it comes to funeral flowers, but particularly ask yourself: "What do I think is important?" Always have that at the back of your mind.'
Fitting flowers
'When choosing funeral flowers, it's increasingly about what people themselves think is beautiful. In the past the meaning and colour of the flower were important, such as red for a loved one. Now it's often about what's fitting for the deceased. We see that relatives go to the florist with that idea, or visit a pick-your-own garden together in order to pick a funeral bouquet.'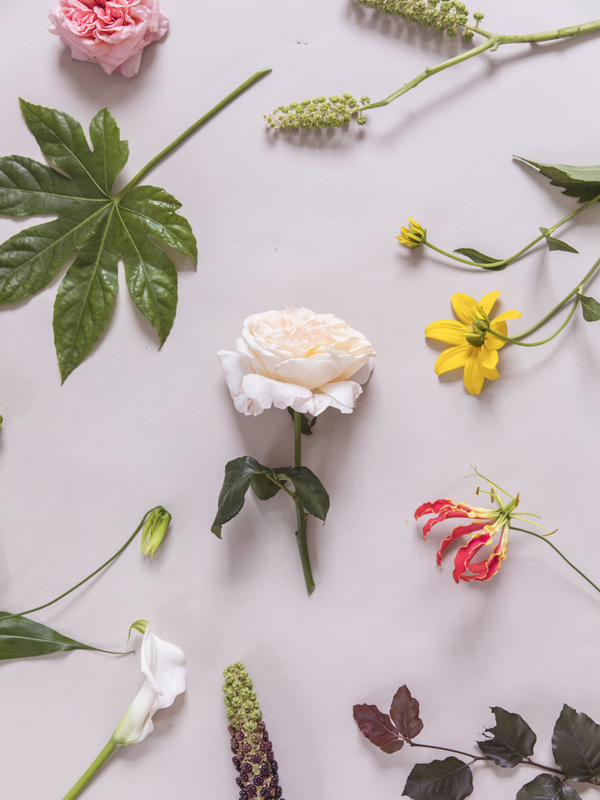 ---
Sympathy bouquet
'We are also seeing loose flowers being increasingly taken to a funeral, either to place in or on the coffin or to give to the family. There's also a tradition in Britain that you give a sympathy bouquet to the relatives. I think that's a nice gesture which would be worth copying in the Netherlands as well.'
Bouquets and forget-me-nots
'On the other hand, we're increasingly seeing that visitors to funeral are also being given flowers. Hence bouquets are sometimes made up from of a large funeral arrangement to be given to friends and family after the ceremony. And recently we assisted with a funeral where forget-me-not seeds were handed out in order to plant at home. In that way you create a lasting memory with flowers and plants.'
Want to know more about choosing funeral flowers?
Our interview with florist Paul Wijkmeijer tell you more about choosing funeral flowers and the possibilities for using them after the ceremony. He also created the bouquet incorporating Gloriosa, rose and calla that's shown in the photograph.