What you need:        
Skimmia

String and cotton yarn

Crochet hook 

Copper tubes 

Test tubes

Pine cones

Wooden stakes

Hole punch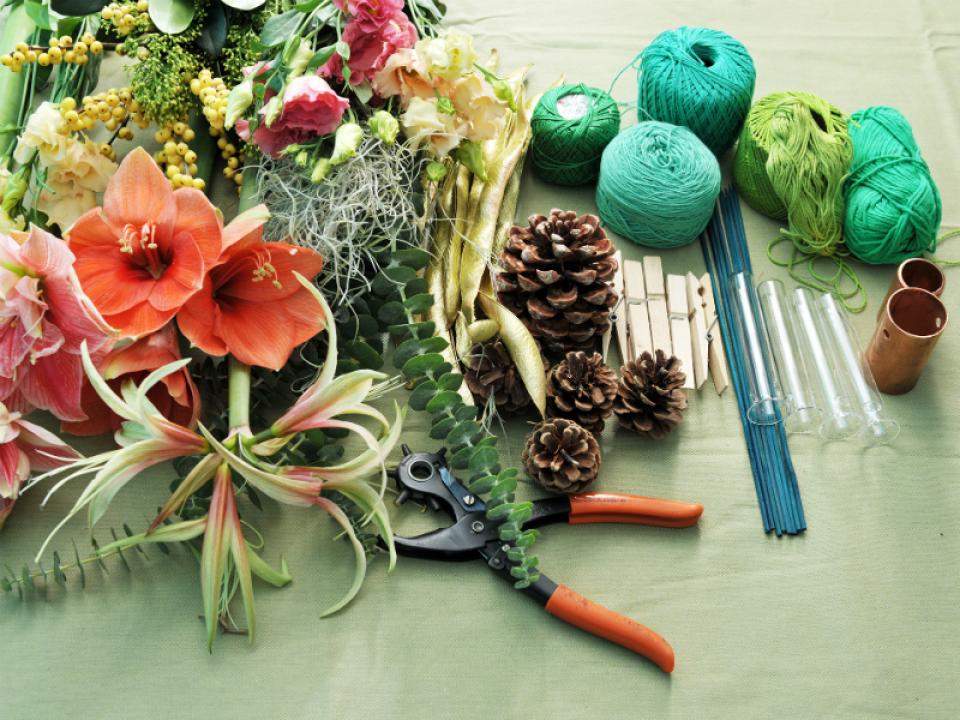 How to make it
Step 1
Crochet a chain with loose stitches out of green yarn. Then tie strings to all the elements so that you can hang things off them.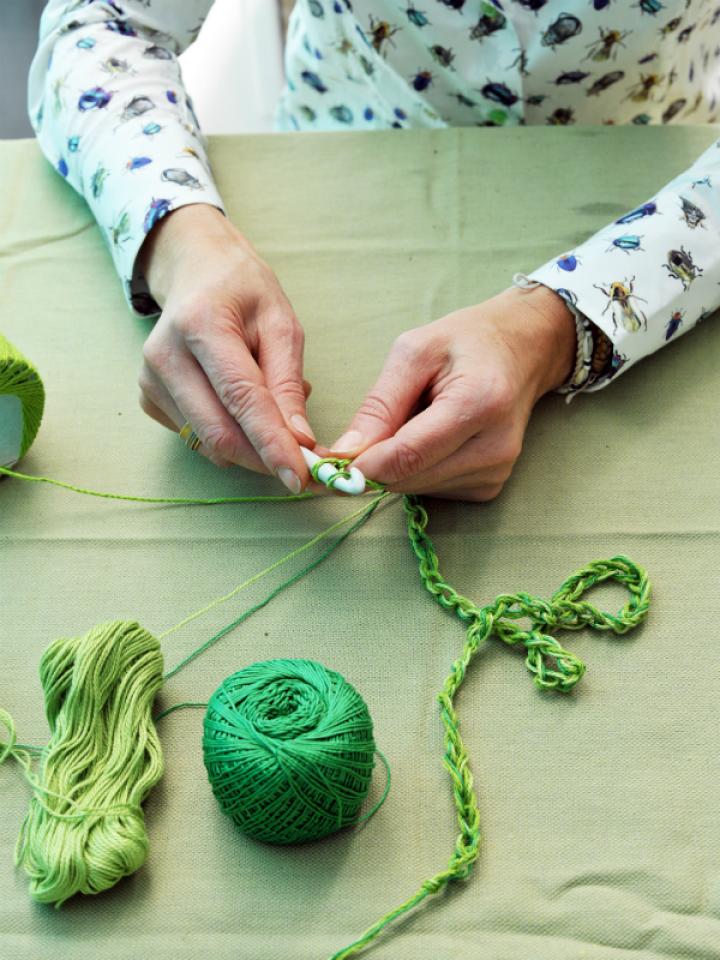 Step 2
Tie some yarn around the test tubes and hang them on the crocheted chain. Secure the pine cones in the same way.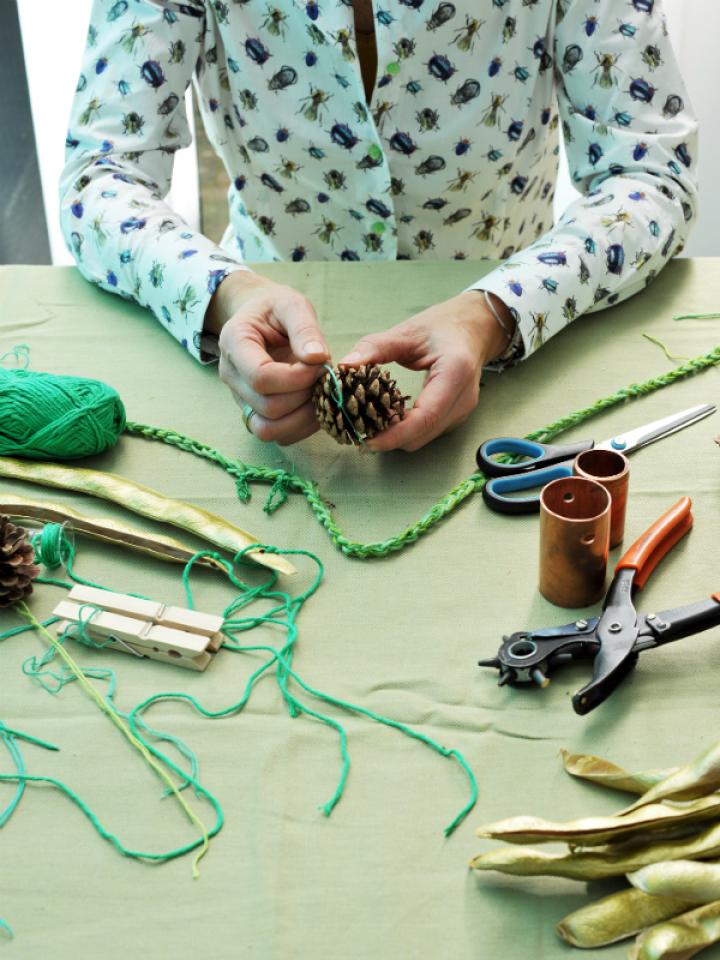 Step 3
Don't forget to fill the test tubes with water and place flowers in them.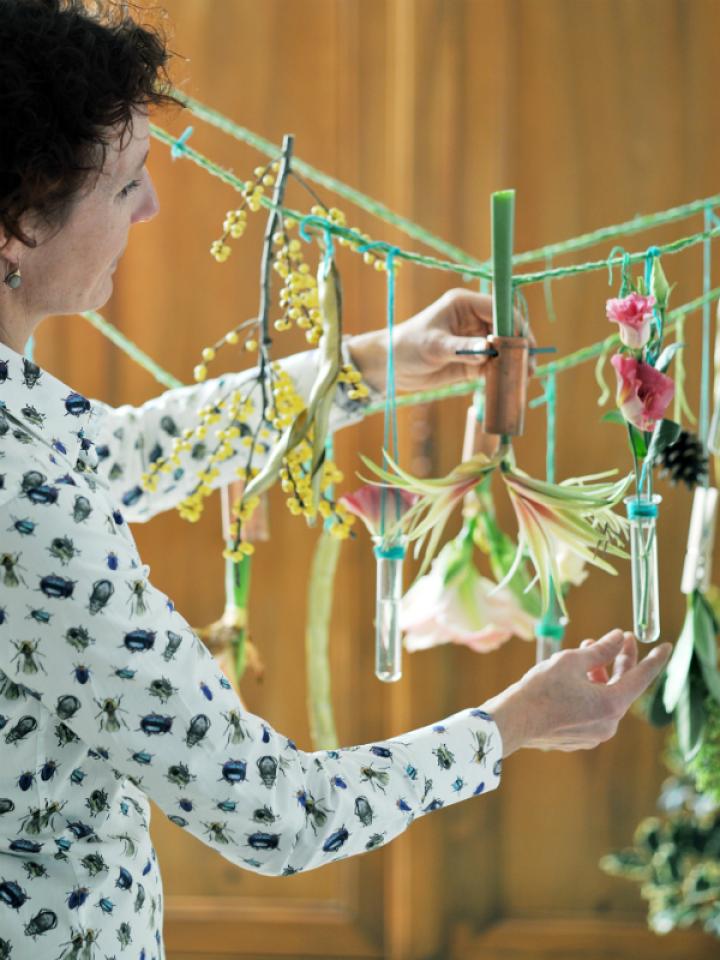 The finest Christmas flowers
In December you can find a profusion of Amaryllis, Lisianthus and orchids at every florist. That's lucky, because these flowers can create a fabulous Christmas mood in your home. Hang them on a Christmas garland or create a beautiful bouquet. Small vases spread around the house also give a cheerful effect. Is it Christmas yet?