you will need
A garden or sun hat

A ribbon

Needle and thread or glue gun

Florist tape

Dried coloured roses

Coloured lunaria

Bleached and coloured phalaris

Craspedia
HOW TO MAKE IT
Tie the ribbon around the hat and put a nice bow on it. The colour and thickness of the ribbon is completely up to you. We chose a narrow ribbon in the colour yellow ochre. To make sure it stays in place, you can attach the ribbon with needle and thread or with a glue gun.
Start with the dried flowers. You can tie the dried flowers in small bunches and fix them between the ribbon and the hat. For extra security, you can also tie them with florist's tape or needle and thread. Work in circles until you are satisfied. Then add the fresh flowers. Your sun hat is ready - now all we have to do is wait for the sun to shine.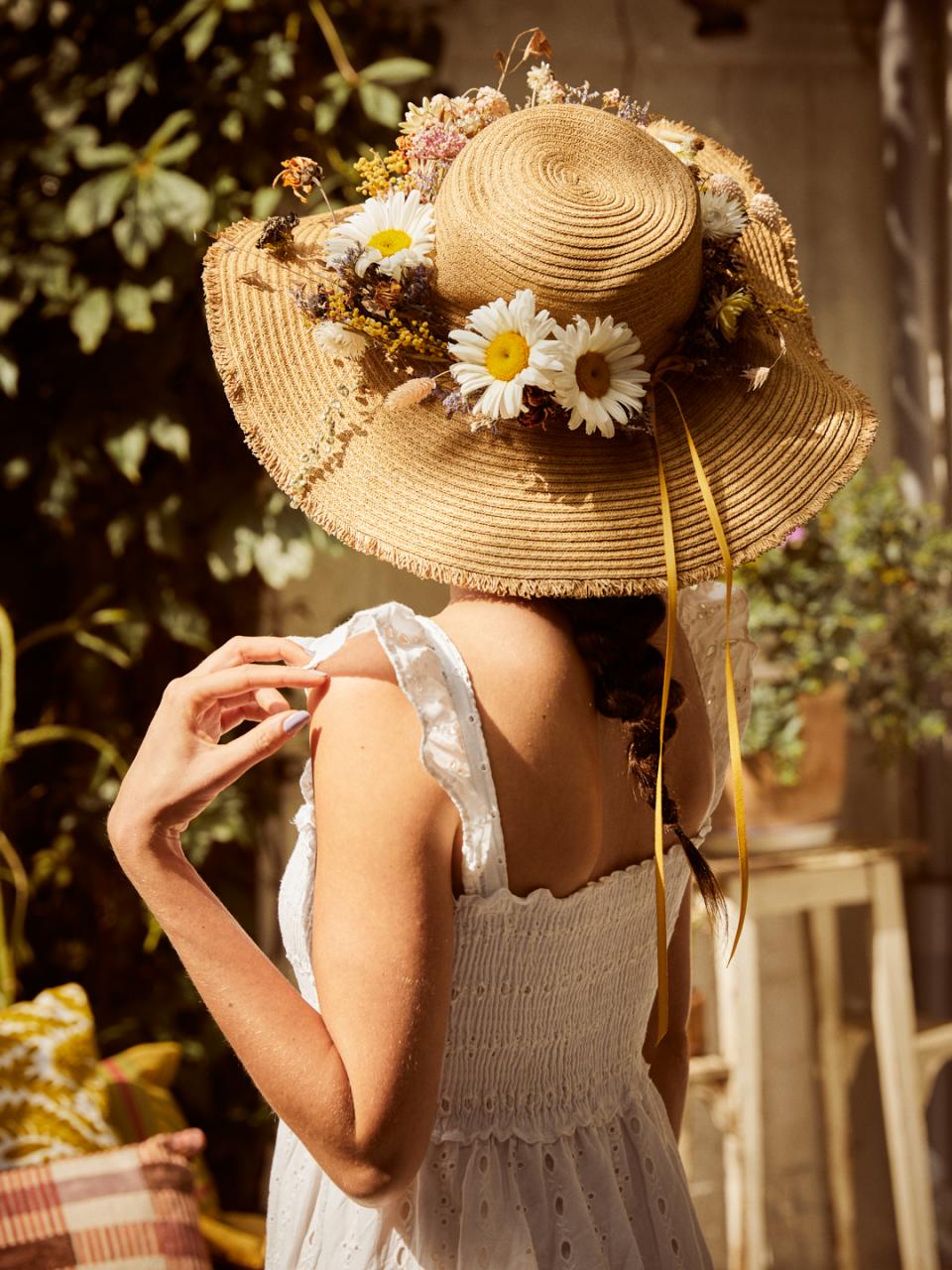 more inspiration
Want more of these sunny DIYs? Check out how to make a apertif bouquet or make your own floral crystals. Are you already following us on social media? You can find us on Facebook, Instagram and Pinterest.