SYMBOLISM ON THE WALL
The peony represents love, health and happiness. It's no surprise that this fabulous flower is a popular guest at spring weddings. Say hello to the perfect backdrop for your guests' wedding selfies! Make your vows in front of this romantic display and retreat to the same spot later in the evening for a romantic toast and some TLC. The mixed fragrance of peonies, champagne and incense will always remind you of a romantic and intimate end to a wonderful floral wedding. 
HOW TO MAKE IT
It's quite a job to create a flower wall. So we would recommend that you don't do it yourself, but hire a florist for the task. Still up for the challenge? For this flower wall we used peonies in various shades of pink and red, rhododendron, thyme, sheet moss, ivy and pulsatilla vulgaris. They're placed in damp florist's foam on hard cardboard, and then attached to the wall. Do make sure the flowers get plenty of water and are open at the crucial moment.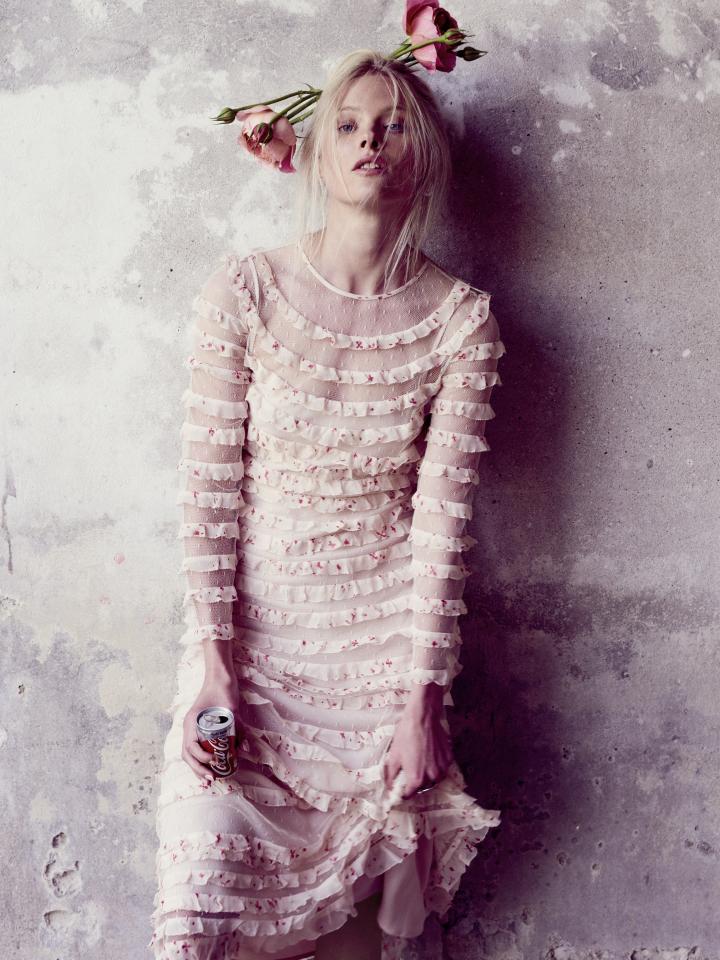 Image: Vogue Netherlands for Funnyhowflowersdothat.co.uk