Say 'thank you' for 2017 with lisianthus
A look back on the past year
It's December! This year has flown by again. You probably had some setbacks in 2017, but hopefully it was also a year in which you experienced lots of joy, health and love. We can look back and give thanks for this calendar year with lisianthus, the symbol of gratitude.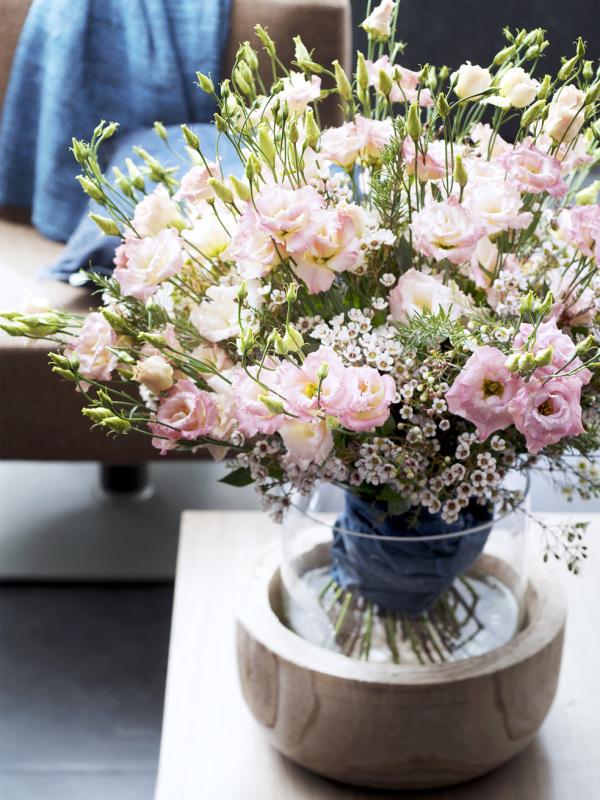 Thanks in the form of a bouquet
Do you want to thank someone special for the past year? Because they were there for you, because he or she occupied a special place, or just because? Then surprise the person in question with a lisianthus bouquet. This flower symbolises appreciation and gratitude. That makes this fabulous flower even more beautiful, don't you think?
Plenty of inspiration with lisianthus
This good-natured flower not only bears a lovely message, but it's good looks also make it extremely versatile. Place lisianthus in a vase (view a detailed bouquet recipe here) or use it as an ingredient in a fun craft project. Since it's the month of gifts, you might appreciate some wrapping tips. Wrap it up with lisianthus flowers! Or take a different approach to Christmas with a blooming advent. Thank you very much - you're welcome!