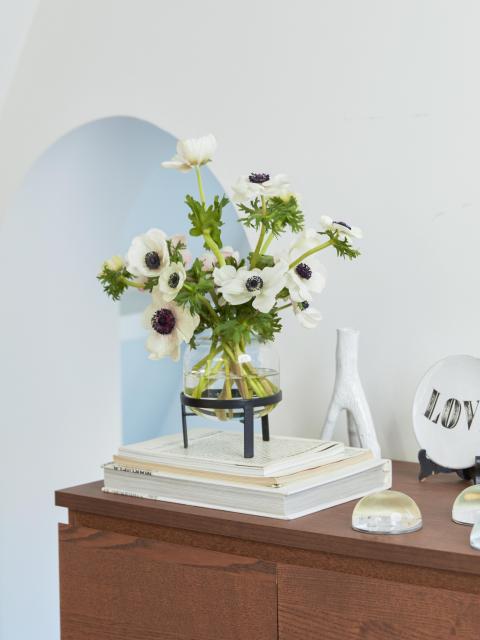 Mono-floral
A mono-floral bouquet is kind which has only one type of flower. Choose your favourite flower in a shade of white, such as fresh tulip, delicate freesia or beautifully scented lilies. We filled our vase with white petaled anemones.
Think carefully about the vase, in order to maintain the white palette. Choose a vase made of clear or frosted glass, or a pure white vase, as opposed to something brightly coloured. This simple yet elegant display brings a peaceful calm into your home.
---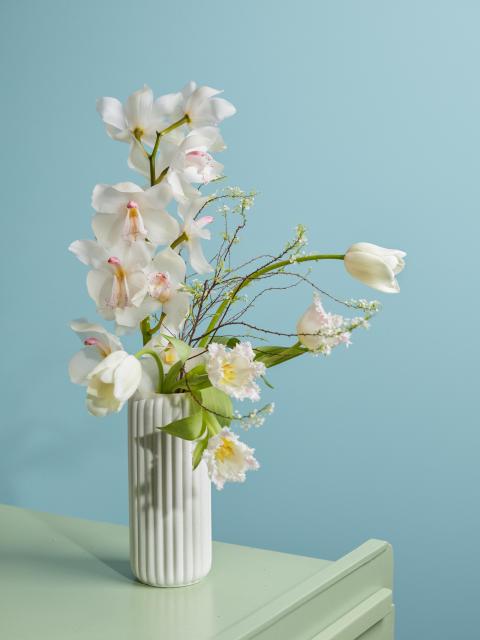 Paired
A paired bouquet combines two types of complimentary flowers: orchids with fringed tulips, for example.
As both flowers are white, it works well if you choose flowers with very distinctive shapes. You can also work with height to very good effect. With a few good stylistic choices, a simple paired bouquet is rapidly transformed in to a showpiece!
---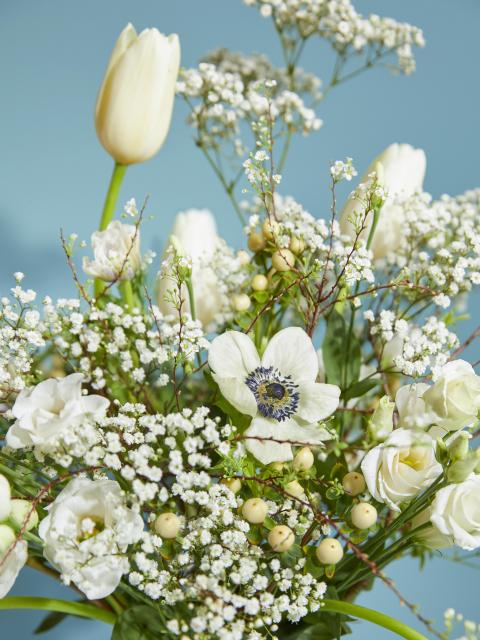 Mixed
Let your imagination run wild with a mixed bouquet, as long as the base colour remains white. Tulips and roses are a great choice here, but any flowers will work as long as they come in white. 
A relaxed field bouquet works well with different flower types. Take a look at our wintry tulip bouquet for inspiration. Even a wild and playful display like this will maintain its calming effect if you use flowers in the same shade.
MORE WINTER INSPIRATION
Looking for more winter inspiration? Dive into the kitchen for chocolate chunks with pansies, make your own rose scrub with honey, or check out this bouquet recipe for a beautiful white bouquet with tulips. Share your winter creation with us via Instagram or Facebook with the hashtag #funnyhowflowersdothat.