WHAT YOU NEED
Different sized vases or bowls that can hold water
Candleholder(s) and candle(s)
Decorative sugar skulls and/or clay skulls
How to make it
Find a good place in your house to create your altar. It could be on top of a sideboard, or on a mantepiece or corner table.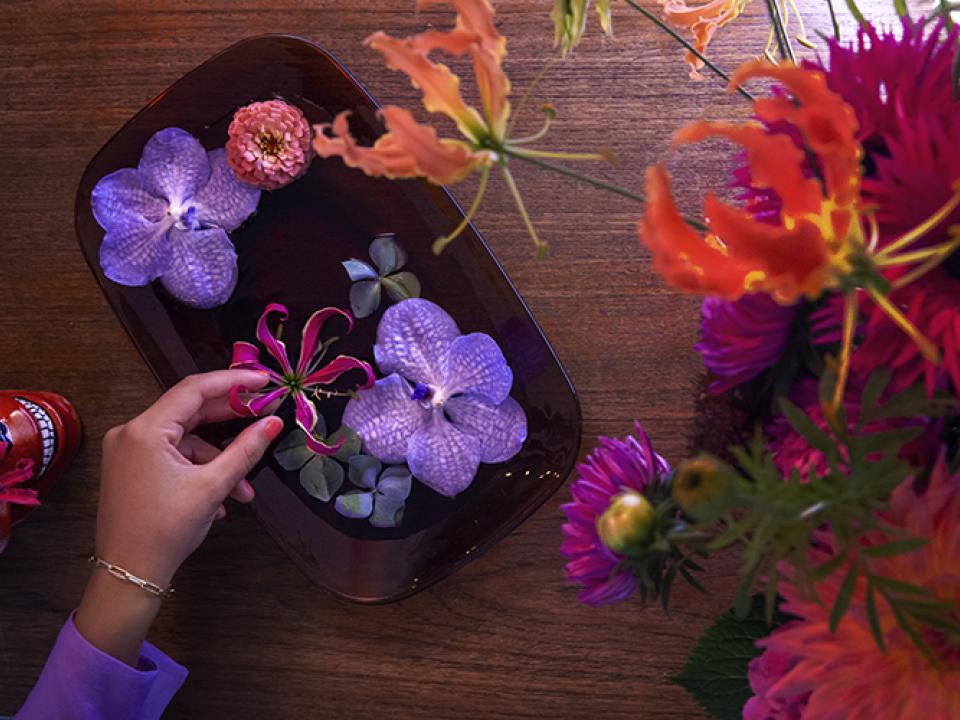 Cut the heads off several of your flowers. Fill your small bowls with water and float the flower heads gently on the surface of the water. Then place the rest of the flowers bunched together in small vases on the altar. Place a lit candle in the centre, along with personal objects of the person who has passed away, and small ornamental skulls, if you have them.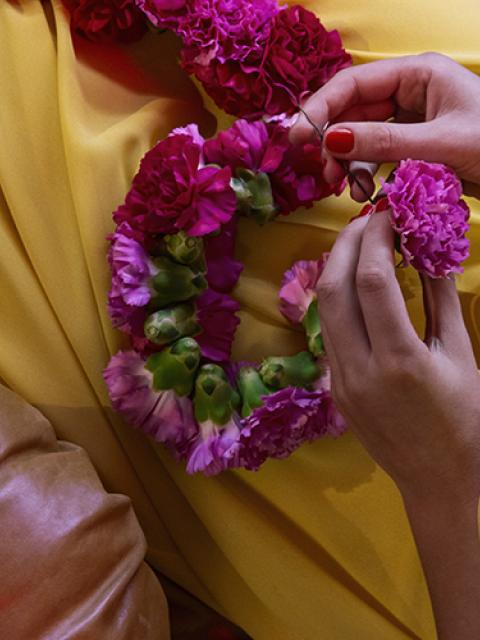 To finish off the altar, make a flower garland with leftover blooms by stringing a thread through the centre of the flowerheads.
Click here for instructions on how to make one with carnations.
 Drape it around the edge of the table or mantlepiece to complete the joyous display.
---
If you're keen to read more Día de los Muertos tutorials, then check out our flower crown, Calavera Catrina skull make-up and the floral top hat DIYs. Share your gorgeous creations with us on social media with #funnyhowflowersdothat and #ddlm — we'de love to see them!