SUNNY DIYS
Create happy spring jitters with our DIYs! Resolve to be in a cheerful mood all season long, and get to work with Happy Stones. Or add an extra touch of romance to spring with homemade waxflower candles. Another good idea is to embrace your weak spots and give broken crockery a golden sheen with the Japanese art form Kintsugi.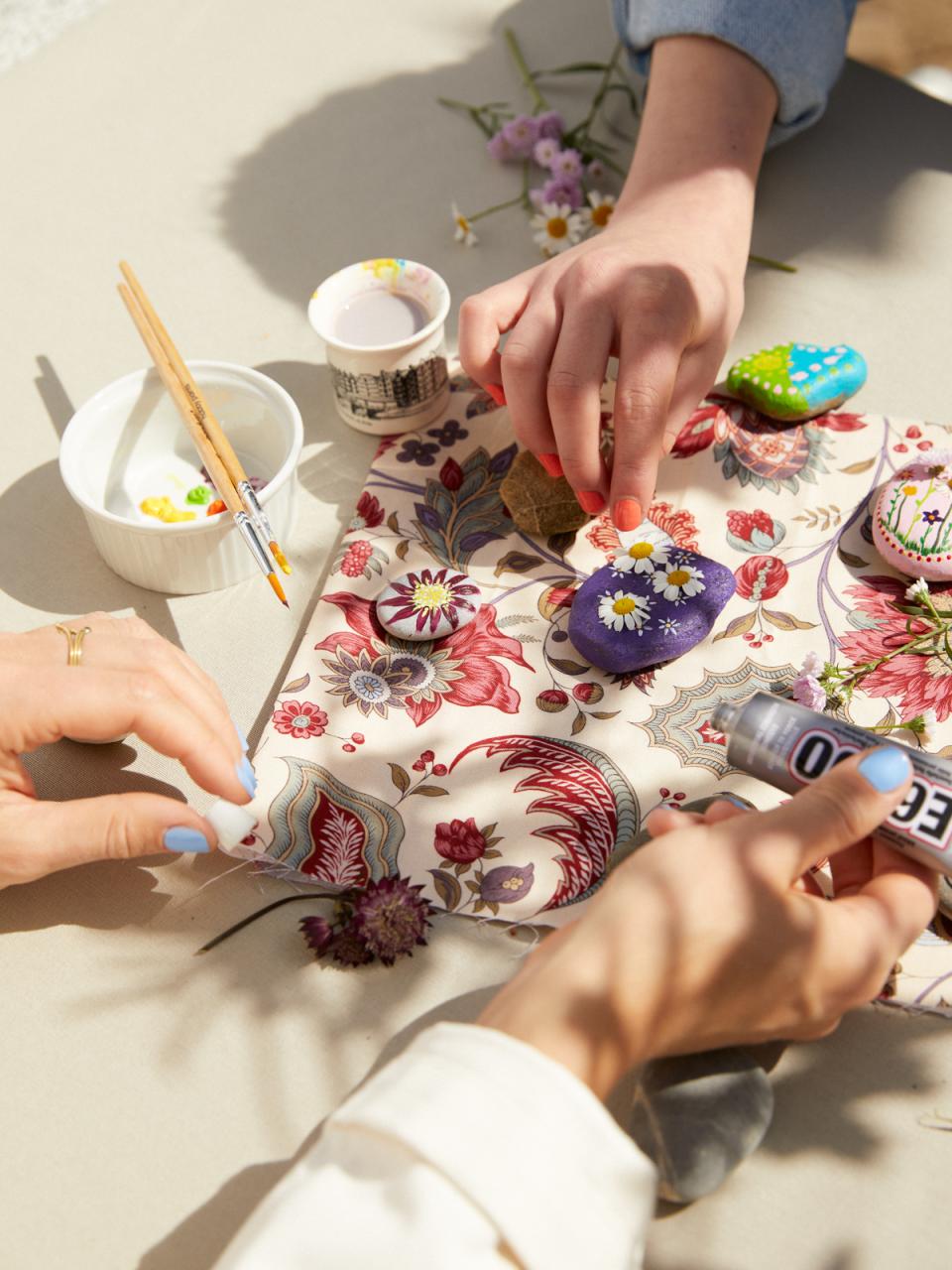 Fresh spring bouquets
To get a fresh spring feeling in your home, you can of course do some serious spring cleaning. Don't feel like mopping and dusting but still want that refreshed feeling? How about this lovely scented bouquet with Sweet peas and Viburnum? Or this elegant and edible bouquet?
Classic spring flowers
Spring brings a new array of flowers. Check out some classic spring flowers, bring vases of tulips, hyacinths and daffodils into your home, and enjoy bunches of waxflower, viburnum, stock and muscari. If you run out of vases (which you may well do!) a pretty tumbler or clean jam jar creates a sweet, homely aesthetic. You should also decide if you prefer your bouquets to be mono, mixed or matched!
Tulips
Spring is synonymous with tulips. With so many different varieties available, you never get bored of the Pride of Holland. Learn how to mix and match tulips acccording to their colour, shape and symbolic meaning. Discover the unique tulip vases created to display this flower, and take a look at our beautiful tulip bouquet.
SPRING INSPIRATION
If you're after more seasonal inspiration, our Spring board on Pinterest is bursting with flowers. Browse, pin and comment to your heart's content. Share everything with us on Facebook or Instagram with the hashtag #funnyhowflowersdothat.